The summer of 2017 has arrived and it's time for Kansas City Cinephile to kick it into gear with a renewed project and something new for the lazy days ahead.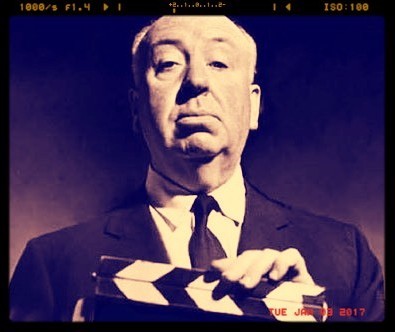 First, my Hitchcock Journey is alive and well contrary to rumors of its early death. Unfortunately, there's been some sidetracks over the last couple of months but now that things are settling down, it's time to get back to business. Tuesdays will become the official home for the Hitchcock Journey at least through the summer months. We'll start June off next Tuesday the 6th with Juno and the Paycock (1930), Hitchcock's second sound feature film. We may catch up as the year progresses or we may stretch out our journey into early 2018. But rest assured, the journey will continue and won't stop until we get to his last film, Family Plot!
Last summer, I had a lot of over at Monster Movie Kid with my Summer of Forgotten Horrors. This year will prove to be just as much fun with my new series, Sci Fi Horrorfest 2017! I have fourteen flicks I've been dying to watch, so why not turn them into a festival. Everything Thursday all summer long, there'll be something new for you to rediscover or watch along with me for the first time. It all starts next week with Gold (1934) followed by the following week with The Magnetic Monster (1953), two films that share a lot of film footage.
As always, thank you for your ongoing support here at Kansas City Cinephile and Monster Movie Kid. I always welcome your feedback and suggestions! Now, let's dim the lights, fire up the projector and have some fun at the movies!