Whenever I see Richard Carlson in a movie, it always pulls me back to his best and most famous role in Creature of the Black Lagoon. He's had quite a few genre roles over the years and Dr. Jeffrey Stewart in The Magnetic Monster (1953) is just one of several scientists he'd portray in the 50s. Here, we begin the Office of Scientific Investigation (O.S.I.) trilogy with a film appearing to be far more science based than fiction.
Dr. Stewart and Dr. Dan Forbes (King Donovan) work for the O.S.I. and are sent to investigate strange occurrences at a nearby appliance store. Clocks have stopped and items appear to have been magnetized. There are signs of radioactivity and, upon investigation of the upstairs, a body is found alongside scientific equipment and evidence that someone may be in possession of dangerous material. After finding an ailing scientist on an airplane carrying an artificial radioisotope called serranium, it's soon discovered that the radioisotope, after being bombarded with alpha particles, has now become alive and is in constant search for more energy. The more it consumes, the more it grows and is on its' way to becoming an unstoppable magnetic beast.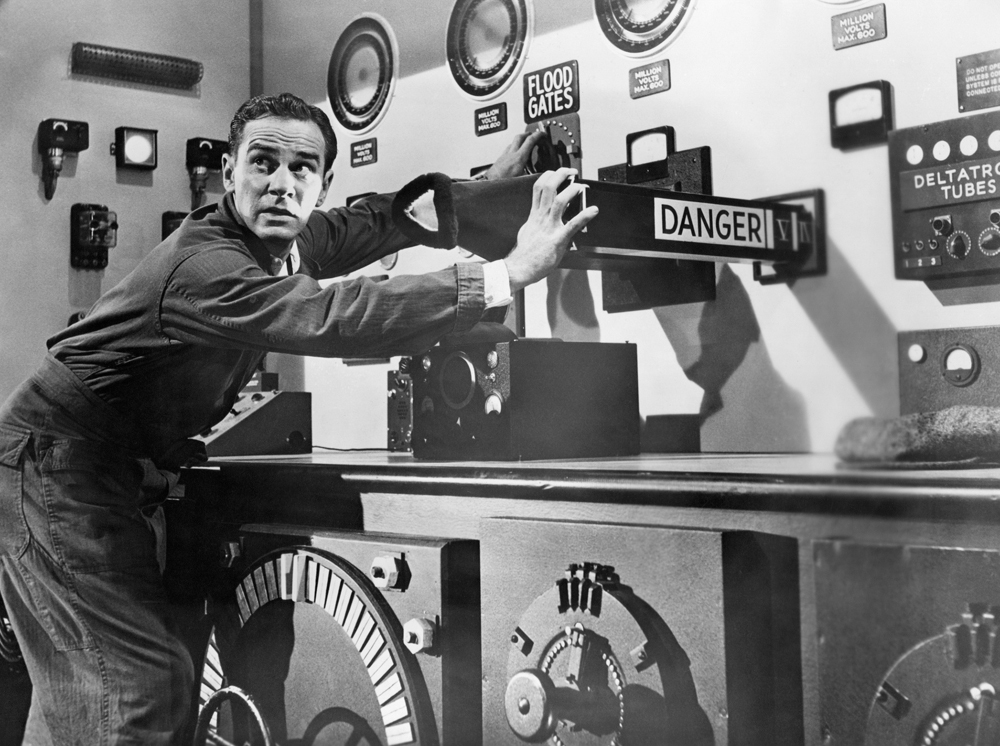 While the title sensationalizes the "monster" portion of this movie, there are no physical creatures per se. Rather, what we find in this movie appears to be a more reality based creation. Real footage of the Los Alamos computer MANIAC helps legitimize the story, along with some brief footage of the UCLA differential analyzer. There are also nearly 10 minutes of stock footage of the atom smasher from Gold (1934), repurposed here as the Deltatron project. I'll admit that had I never known of nor seen Gold before, it would be somewhat hard to pinpoint the reused footage.
Carlson turns in a great performance per usual and King Donovan (Invasion of the Body Snatchers) is entertaining as well. Unfortunately, we are forced to sit through some rather outdated sexist dialogue when Dr. Stewart is talking with his pregnant wife Connie (Jean Byron, Invisible Invaders). That aside, the movie is rather fun and clearly more than a usual run-of-the-mill sci-fi entry. Curt Siodmak gives us a sharp script, also written by Ivan Tors. Tors wanted Siodmak's involvement as a director to help with the excessive stock footage edits. However, Herbert L. Strock (Blood of Dracula) was uncredited despite handling much of the directorial efforts.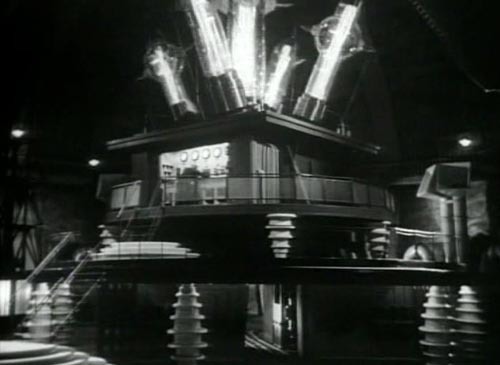 The Magnetic Monster was the first of three O.S.I. films, followed by Riders to the Stars (1954) and Gog (1954). The overall trilogy is loosely connected and all stand out as being sharp and more serious sci-fi contributions despite some of the technology clearly being dated by today's standards.
The Magnetic Monster was released last year on Blu-ray and is a nice edition if not a little bare bones, complete with commentary and a few selected trailers. With a running time of 75 minutes, it moves along at a brisk pace and never really slows down once the action kicks into gear. Certainly worth adding to your collection.