Countdown to Halloween – Day 15: Cabinet of Dr. Caligari (1921)
Cast:      Werner Krauss as Dr. Caligari
Conrad Veidt as Cesare
Friedrich Feher as Francis
Written by Carl Mayer & Hans Jonowitz
Directed by Robert Weine
Plot: Dr. Caligari comes to Hostenwall for the annual fair, bringing with him his somnambulist (sleep walker) Cesare. When victims begin to turn up in this sleepy village, Francis believes that Cesare is responsible. Cesare may very well be the killer but when we see him attempt to kill Francis' fiancée Jane, he stops and decides to kidnap her instead. What is Dr. Caligari's role in all of this and what secrets lie within the nearby insane asylum?
Personal Thoughts: I first saw this movie years ago in a muddy public domain version. While I enjoyed it then, nothing prepared me for the absolutely stunning restoration from Kino Classics. With a tinted picture that is sharper than ever, I noticed fine details that were invisible before. The score is also beautiful, so key in enjoying a silent film. The German expressionism on display is also a visual treat that has never looked better. The story is just as engaging but has been enhanced by this recent restoration. While there are some good prints on YouTube, none have the superior score from Kino. I highly recommend you track this version down and avoid all public domain copies at all costs. The upgrade is more than worth the effort.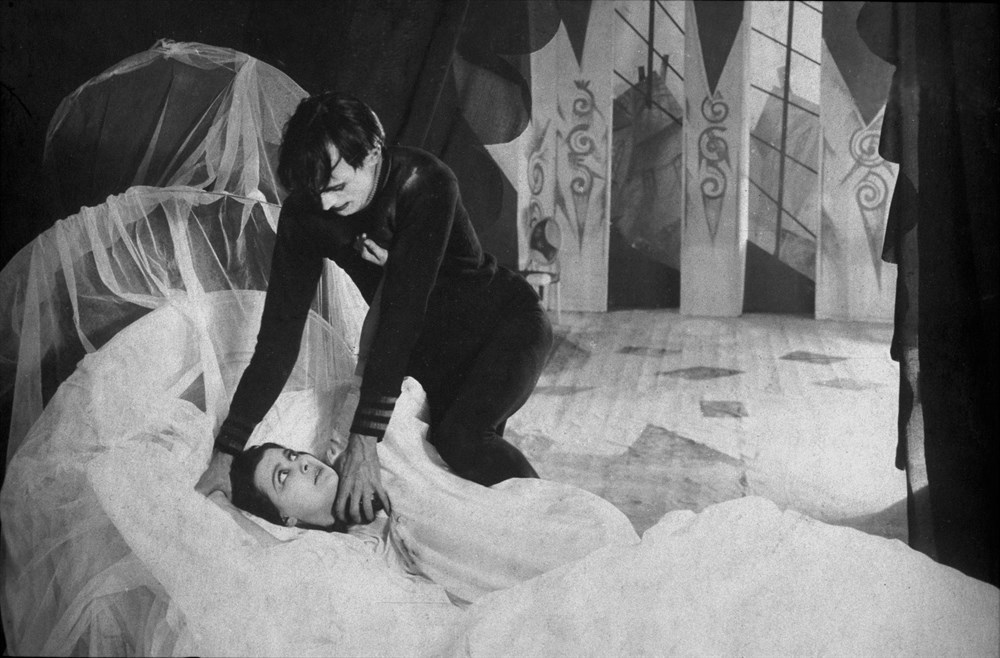 Trivia:
With the strong influence of German expressionism, the sets were created for a fraction of the cost. Most were made out of paper and used a forced perspective to create the impression of a more three dimensional background.
One of the earliest horror films, it was remade several times but none capture the shock and overall presentation of the original.
Availability: The best version is available on DVD and Blu-ray from Kino Classics.