Countdown to Halloween – Day 28: Tower of London (1962)
Cast:      Vincent Price as Richard
Michael Pate as Sir Ratcliffe
Joan Freeman as Lady Margaret
Robert Brown as Sir Justin
Written by Leo Gordon, F. Amos Powell and Robert E. Kent
Directed by Roger Corman
Plot: With King Edward IV near death, his brother Richard soon launches a campaign to seize the throne away from his other brother and two nephews. A trail of murder and mayhem follow and the ghosts of his victims soon drive Richard down a path of madness.
Personal Thoughts: I know I had seen this movie before but upon viewing I realized it must have been quite some time ago as it felt like the first time. While the lack of color hurt the box office results, I personally feel black and white is a better choice, allowing for some great use of shadows and darkness in the film. Price is genuinely evil here, slipping into madness as his character of Richard is menaced by the ghosts of his victims, which are piling up as the movie progresses. This was a unique way to present the story and was vastly different from the 1939 Universal Horror original. The ghostly sequences were a little cheesy at times but the violent deaths remind us just how non-comedic the story is. This is an underrated Price film that is well worth your time to experience.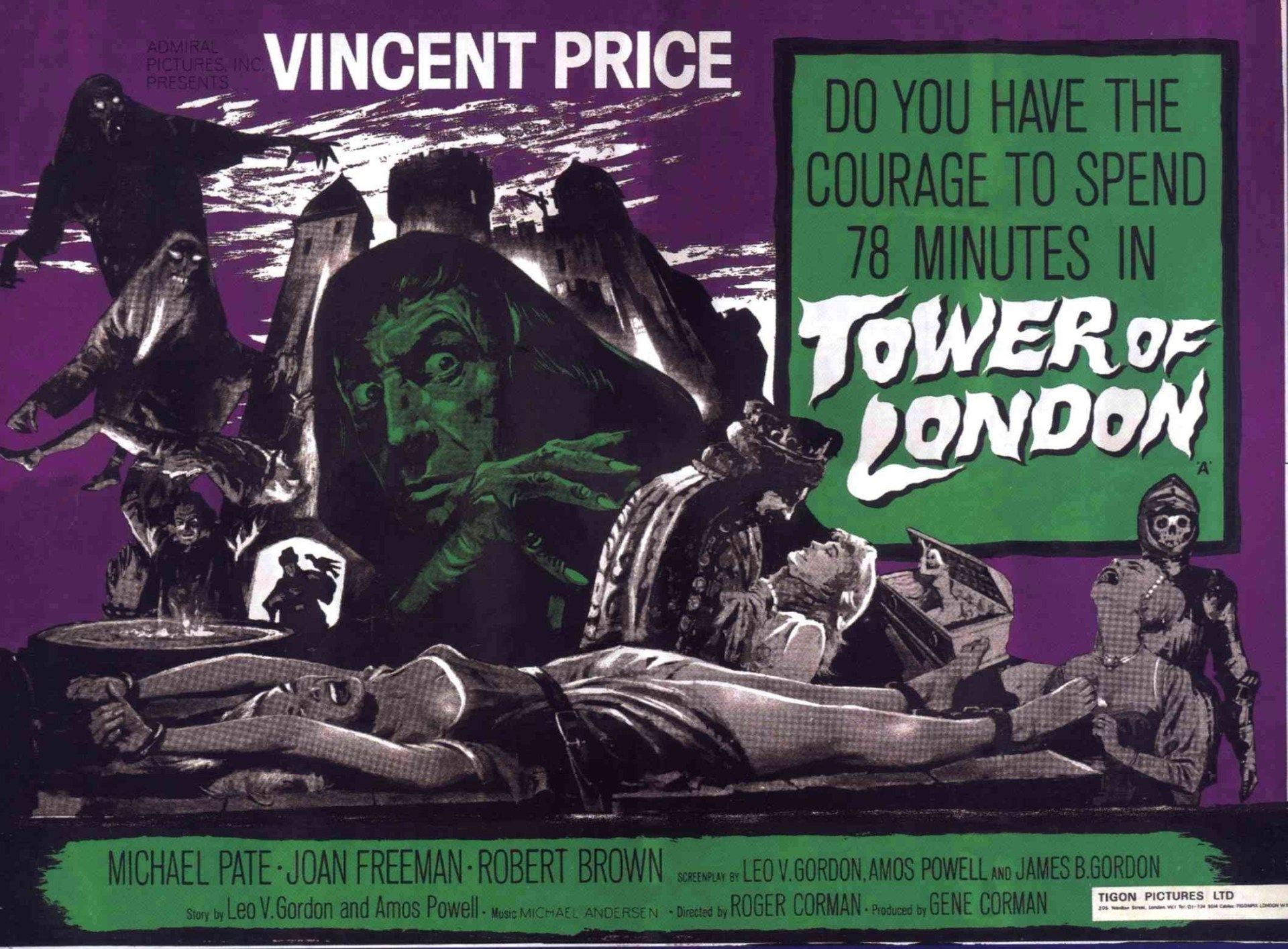 Trivia:
Vincent Price appeared as the Duke of Clarence in the original 1939 Universal Pictures version, which also starred Basil Rathbone and Boris Karloff.
Stock footage from the Battle of Bosworth in the 1939 original was reused for this film.
A last minute budget cut forced the movie to be filmed in black and white, which ultimately hurt the overall box office results.
Availability: Available on Blu-ray in the Vincent Price Collection III from Shout! Factory.