Countdown to Halloween – Day 29: Diary of a Madman (1963)
Cast:      Vincent Price as Simon Cordier
Nancy Kovack as Odette Mallotte
Chris Warfield as Paul Duclasse
Based on the story by Guy de Maupassant
Screenplay by Robert E. Kent
Directed by Reginald Le Borg
Plot: After failing to listen to a condemned man, who insists he was possessed by a spirit, Magistrate Simon Cordier begins to notice strange occurrences in his home. Could he be the next victim of the strange spirit?
Personal Thoughts: While I have seen some of Vincent Price's films over and over again, others I've only watched once or twice. This is one of those and upon revisiting, it remains at about the middle amongst my favorite to least favorite Price films. Price is never truly evil because when he does kill, it's because he's under the influence of the Horla (voiced by Joseph Ruskin). While Nancy Kovack is beautiful to look at, she's not really a heroine and her eventual death doesn't come as a shock nor are we necessarily sad to see her go. The slightly heavy handed message at the end also falls a little flat for me. Not a bad film but there are better Price films to enjoy.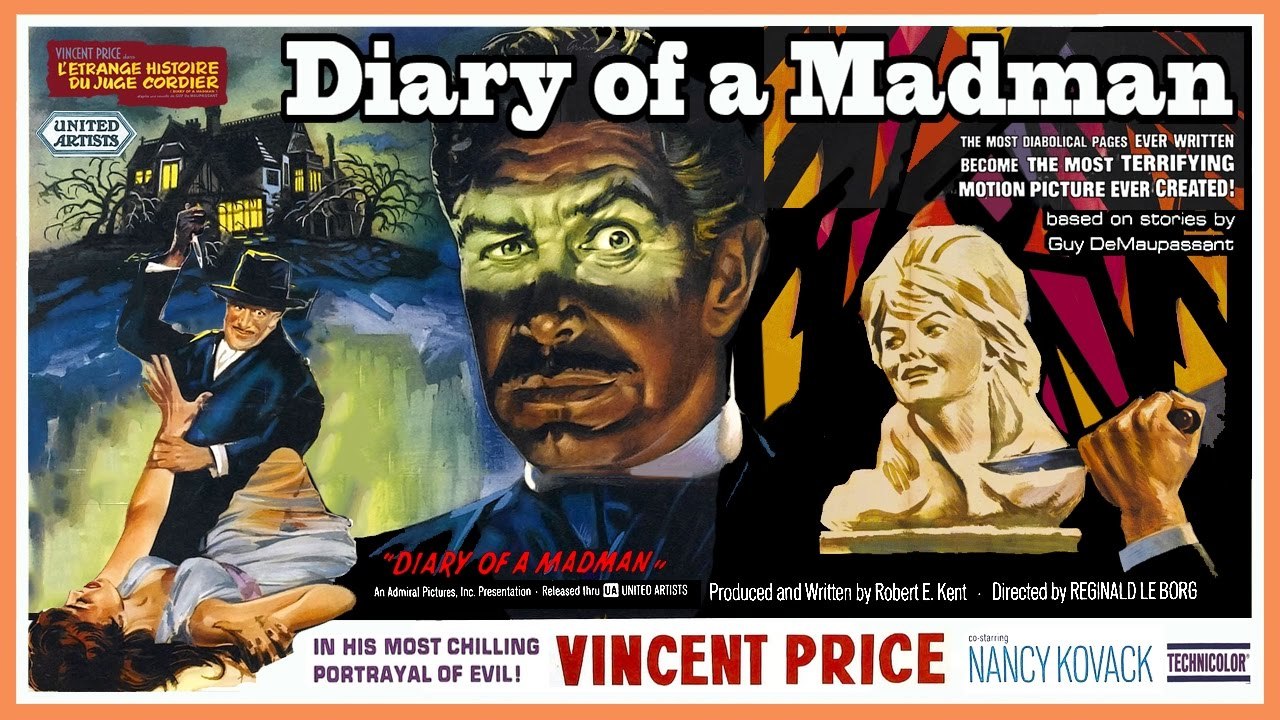 Trivia:
The movie was originally entitled The Horla.
Director Reginald Le Borg wanted the Horla to sound distorted but the producers disagreed, which Le Borg insisted was a mistake.
Not critically well-received at the time and one of the harder Vincent Price films to acquire until the recent Blu-ray release.
Availability: Available on The Vincent Price Collection III Blu-ray set.