2018 Sci-Fi Horrorfest: A Trip to the Moon (1902)
Cast:        Victor Andre as The Astronomer
Henri Delannoy as Captain of the Rocket
Based on the works of Jules Verne and H.G. Wells
Directed by George Melies
Plot: A group of men build a rocket and travel to the moon, where they discover it's inhabited by moon creatures. Will they escape to return safely to Mother Earth?
Richard's Review: At a running time of just 16 minutes, this short feature has never looked better. With a restored color-tinted print, it is a brilliant showcase of a genius before his time. While the film is certainly dated (it is 116 years old after all), it remains as amazing as ever and a true symbol of celluloid ingenuity that is sorely missing in many filmmakers today. And while I normally prefer a more traditional score, musical duo Air do a fantastic job of creating mysterious and innovative music that enhances the journey. Highly recommended!
Karla's Thoughts: The special features are an absolute must, with the 65-minute documentary, The Extraordinary Voyage, telling the sad yet incredible story of George Melies. It should be viewed before the movie as it will make you appreciate it even more. I was also surprised by the bright colors in this print. I thoroughly enjoyed it!
Bonus Recommendation: Karla and I both recommend you also watch Hugo (2011) for an interesting tale that weaves the story of George Melies with the story of a young boy named Hugo (Asa Butterfield). It's a beautifully made film by Martin Scorsese that is both fantasy and informative. Plus, Sir Ben Kingsley is wonderful as George Melies.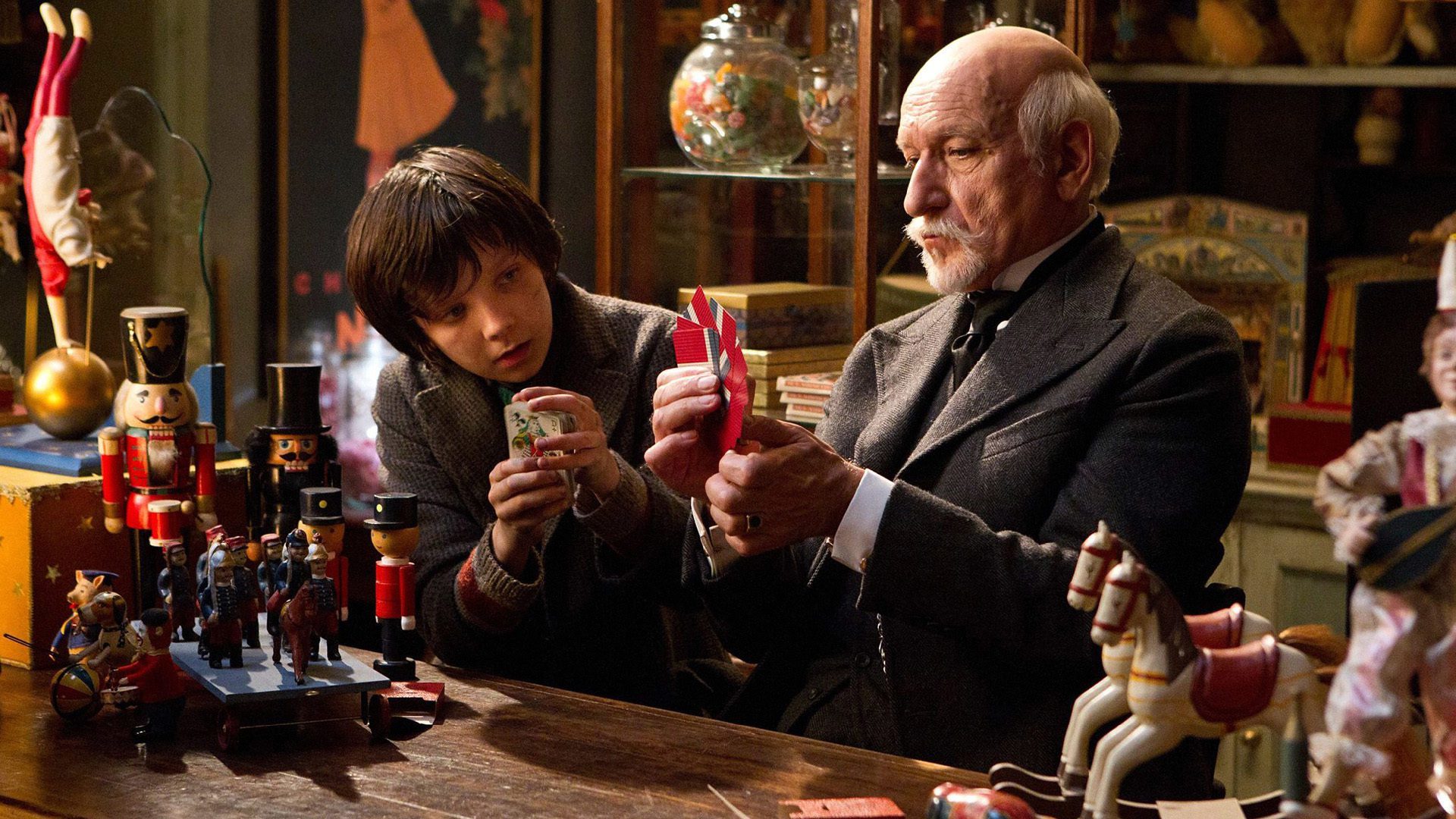 Trivia:
In 1898, George Melies produced the first version of A Trip to the Moon, which featured an astronomer looking at the moon through a telescope.
Elements from the Jules Verne novel, From the Earth to the Moon, are interwoven ever so loosely into the script.
George Melies never made any money from this classic film, due in large part to Thomas Edison making illegal copies of the film for distribution in the United States.
While Melies made more than 500 films, only 300 or so still exist. Considering Melies destroyed his own copies of the films out of anger over being pushed out of filmmaking, it's a miracle any of his films still exist today.
Although prints of the film existed for years, the first color-tinted print was discovered in 1993. It was only in 2010 that technology allowed a complete restoration of the original color-tinted prints.
Availability: Flicker Alley originally produced a special edition Blu-ray in 2012, but it soon went out-of-print and prices skyrocketed. Thankfully, a new edition has just been released with all of the special features still intact.