2018 Sci-Fi Horrorfest: Them! (1954)
Cast:        James Whitmore as Sgt. Ben Peterson
Edmund Gwenn as Dr. Harold Medford
Joan Weldon as Dr. Patricia Medford
James Arness as Robert Graham
Story by George Worthing Yates
Adapted by Russell S. Hughes
Screenplay by Ted Sherdeman
Directed by Gordon Douglas
Plot: Atomic bomb tests in New Mexico have created a mutation among common ants, resulting in giant monsters threatening to wipe out mankind unless a scientist and the military can find their nest before the next batch of eggs hatch.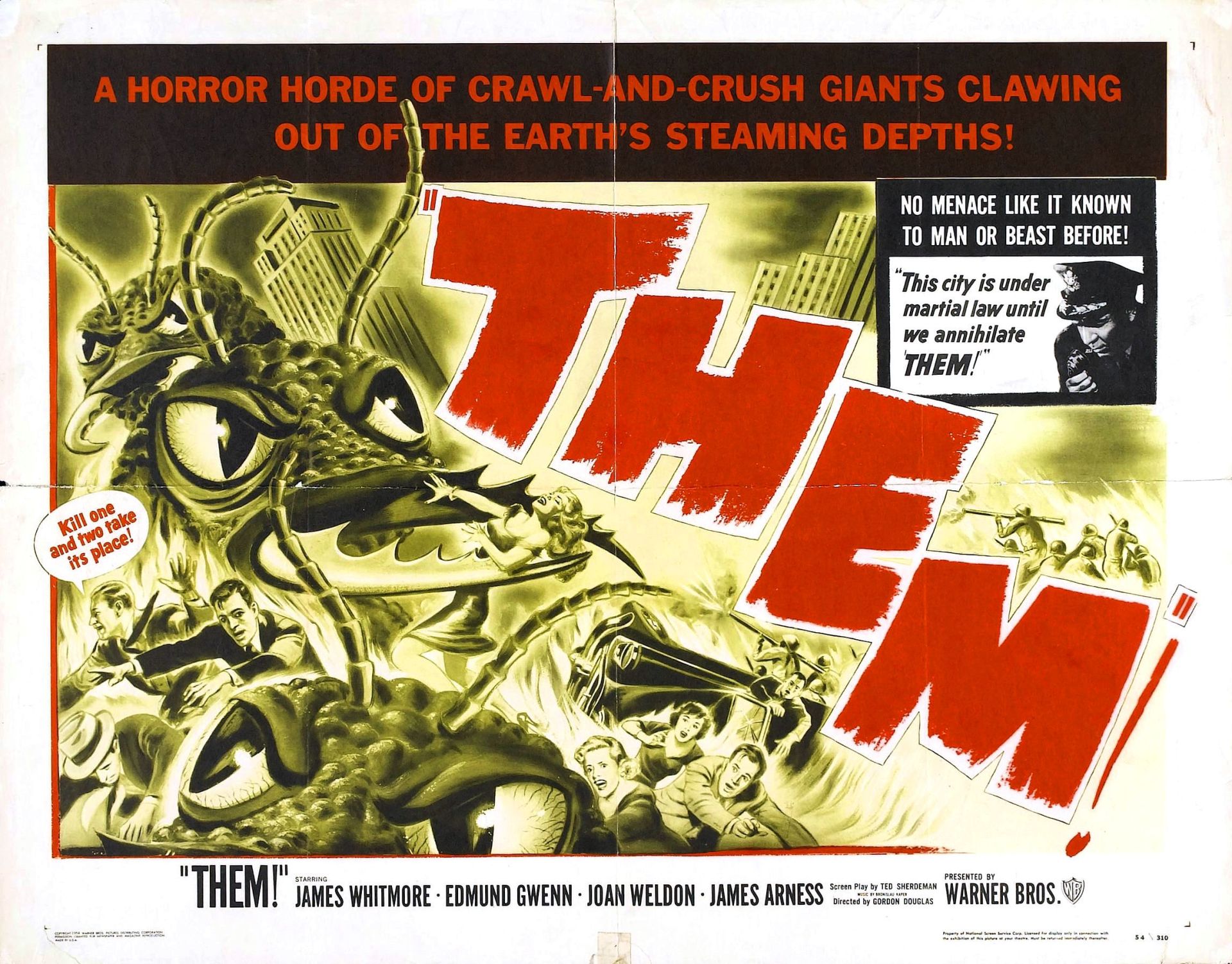 Richard's Review: Them! is by far the best of the giant bug films of the 1950s. Warner Brothers put forth a lot of effort into making this movie feel on par with other non-horror or sci-fi films. You have a solid script which gives us a slow build to the reveal of the creatures against the mysterious desert backdrop. The ants are seen just enough to make them believable but never too much to reveal their technical flaws, which admittedly are few. Sure, there may be a plot hole or two along with a moment where belief has to be suspended but they are rare and really don't detract from the overall enjoyment of the film.
Edmund Gwenn's presence always throws me a little because I see him as Kris Kringle in Miracle on 34th Street (1947) every year. That said, he gives a mix of wise old scientist and grandfather to his portrayal of Dr. Harold Medford that enhances every scene he is in. I also appreciated how the now clichéd romantic plot point is avoided between Graham and Patricia Medford. We get a few random lines along with a glance or two but nothing more.
I highly recommend Them! as the premiere of all 50s atomic bug flicks. It's a solid fun-filled ride from start to finish.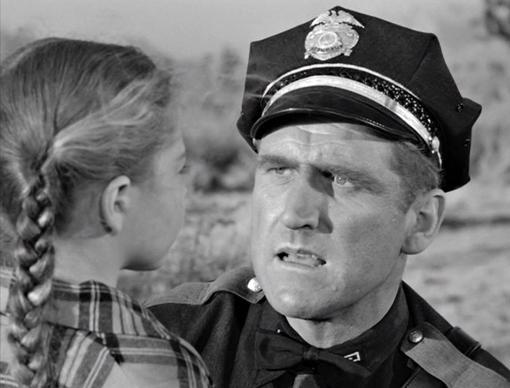 Karla's Thoughts: I loved Them! as I thought the story was great and the ants were realistic, at least as much as giants could be. Thought was put into explaining their existence and habits, as well as how atomic bombs were to blame for their creation. I wish the ending of the film wasn't so rushed as I wanted to see the kids reunited with their mother. I also could see how there could have been a sequel based on the vague ending. I will definitely watch this one again.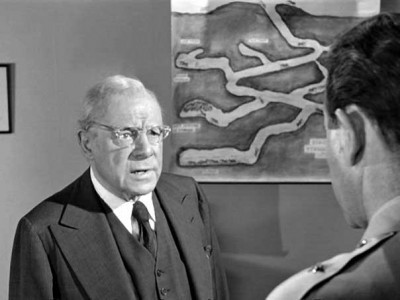 Trivia:
Fess Parker appears as pilot Alan Crotty months before appearing in the first Davy Crockett special for Disney. It was his role in Them! that led Walt Disney to hiring him for the part as he felt Parker outshined actor James Arness, who was up for the lead role in Davy Crockett.
Leonard Nimoy has a small and uncredited cameo as an Army sergeant. This was two years after his role in Zombies of the Stratopshere.
Character actor William Schallert (Man from Planet X, Star Trek)  has a small and uncredited cameo as the ambulance attendant.
Character actor Richard Deacon (Leave It to Beaver, The Dick Van Dyke Show) has a small and uncredited role as a reporter.
Only three giant ants were made for the film.
Them! was originally to be made in color but the budget was slashed at the last minute. However, the opening title is still visible in red letters.
The sound the ants make is actually that of numerous tree frogs.
Director Gordon Douglas got his start in Hollywood directing Our Gangshort subjects. However, he never directed another sci-fi or horror film, other than Zombies on Broadway (1945) with Bela Lugosi.
Availability: Them! is available and reasonably priced on Blu-ray. It's a definite must for your collection.