2018 Countdown to Halloween – Day 3: Curse of the Devil (1973)
Cast:        Paul Naschy as Waldemar Daninsky/Irineus Daninsky
Fabiola Falcon as Kinga Wilowa
Vidal Molina as Roulka
Story & Screenplay by Jacinto Molina
Directed by Carlos Aured
Plot: As Spanish inquisitor Irineus Daninsky has Countess Bathory burned to death for witchcraft, she puts a curse on his descendants. Flash forward to 400 years later when Waldemar Daninsky accidentally shoots a gypsy man, leaving the gypsies to summon Satan for revenge, resulting in Waldemar being bitten and turned into a werewolf.
Richard's Review: While I've only seen a few of Paul Naschy's werewolf flicks, I know enough that the origin stories in some are a little different and this is indeed one of those films. I actually liked the curse and subsequent bite from the skull turning him into a beast. Despite the fact that the film drags on in a few places, it's very atmospheric and well-made. Naschy is in fine form, both in makeup and out. I particularly liked the finale with the angry villagers pursuing Waldemar. However, I wasn't a fan of the final scene focusing on Waldemar's son's hand. That said, I'd definitely watch this one again.
Karla's Thoughts: I love seeing Naschy as a werewolf but this one was only mildly entertaining for me. I prefer a more traditional origin story for werewolves and this one was a little odd. I'm not a fan of the ending. Not a horrible movie but not sure I'd watch it again.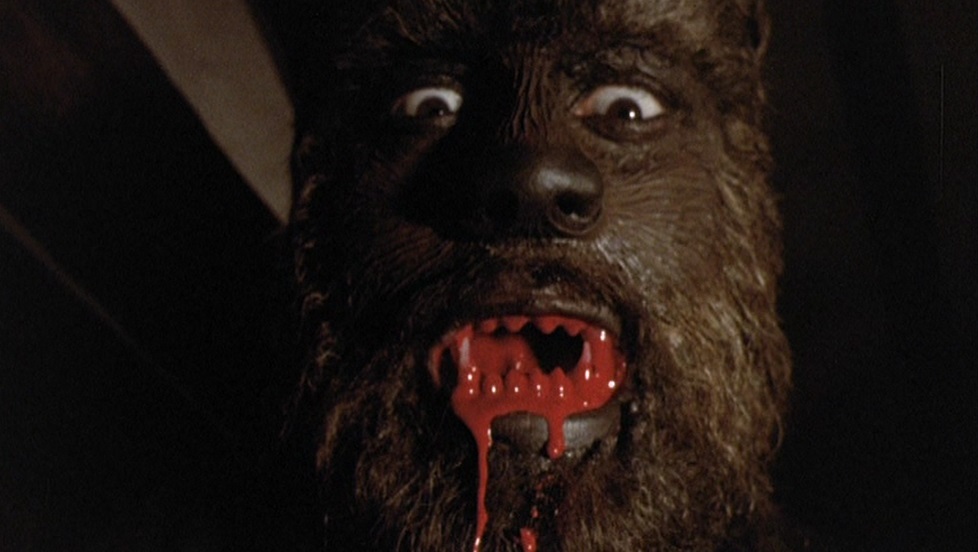 Trivia:
The seventh of twelve films in the Waldemar Daninsky werewolf series and the first to ignore the origin story set forth in the previous films.
The final collaboration between director Carlos Aured and Paul Naschy after a falling out between the two that Naschy never really understood.
Availability: Available on DVD from Anchor Bay Entertainment. I believe it's out-of-print, so do some shopping around for the best price.
Special Thanks: As a newcomer to the films of Paul Naschy, I still have a lot to learn. If you want to know more, listen to the NaschyCast podcast hosted by Rod Barnett and Troy Guinn. Then, purchase a copy of Human Beasts: The Films of Paul Naschy by Troy Howarth, available in both color and standard (black and white) editions. You'll be glad you did!