2018 Countdown to Halloween – Day 4: Exorcismo (1975)
Cast:        Paul Naschy as Father Adrian Dunning
Maria Perschy as Patricia
Maria Kosty as Deborah
Grace Mills as Leila
Jordi Torres as Dr. Lewton Buchanan
Luis Induni as Udo
Roger Leveder as Richard Harrington
Story by Jacinto Molina
Screenplay by Juan Bosch & Jacinto Molina
Directed by Juan Bosch
Plot: When a young woman becomes involved with a satanic cult, she unwittingly becomes possessed. Her family brings in a long-time friend and priest to help determine the cause for her unusual behavior.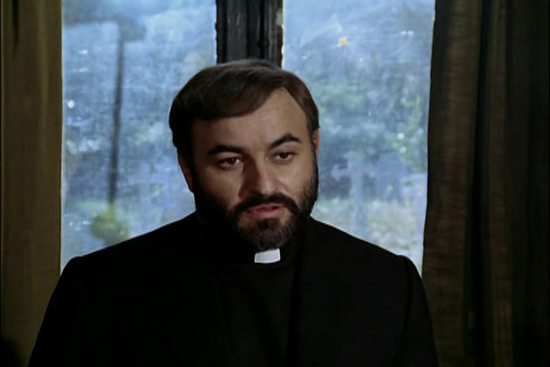 Richard's Review: Heavily inspired by The Exorcist (1973), Exorcismo adds a tremendous amount of back story and downplays the satanic influences. I particularly loved seeing Naschy in a non-villainous role and I think his portrayal of father Dunning is quite good. Having the doorway to Satan caused by rebellious youth is a good twist. Unfortunately, it gets a little lost along the way in the extra plot points revolving around the perverted Udo and the oversexed maid.
The pacing does suffer a little here as it seems to take forever for the final confrontation between good and evil. Once we finally get there, it seems to end all too quick. I would have appreciated less talking and meaningless plot development and more satanic battles. To be fair, it's not really Satan but no more spoilers here. That said, the ending seems rushed and falls a little flat. Nonetheless, I really enjoyed it and would watch it again.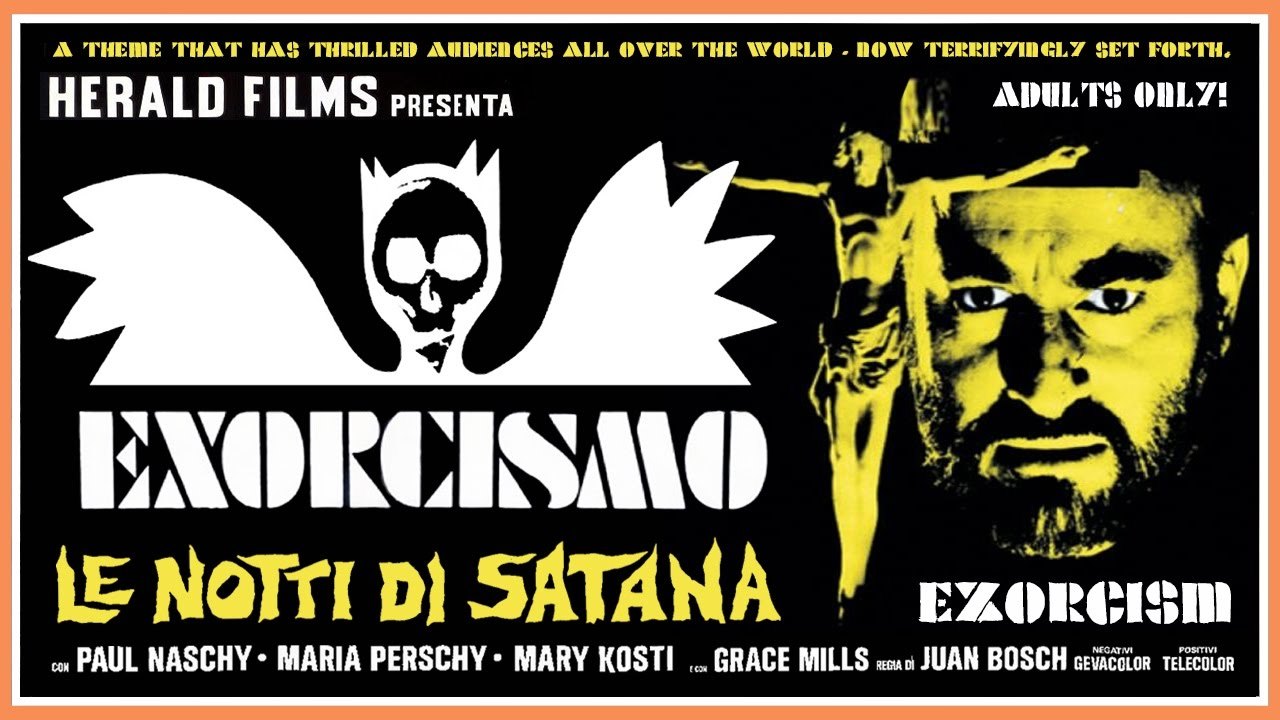 Karla's Thoughts: Okay, anyone who knows me knows that I hate violence of any kind towards any and all animals. So, the final battle with the family dog turned me off. But, everything leading up to the climax was really good. There were some weird music choices and unnecessary storylines but I liked seeing Naschy as the good guy here. He made the movie worth watching and I would definitely watch Exorcismo again.
Trivia:
Paul Naschy claims to have written the script three years prior to The Exorcist.
Availability: Available on The Paul Naschy Collection II from Shout Factory on Blu-ray.
Special Thanks: As a newcomer to the films of Paul Naschy, I still have a lot to learn. If you want to know more, listen to the NaschyCast podcast hosted by Rod Barnett and Troy Guinn. Then, purchase a copy of Human Beasts: The Films of Paul Naschy by Troy Howarth, available in both color and standard (black and white) editions. You'll be glad you did!