2018 Countdown to Halloween – Day 7: The Addams Family (1991)
Cast:        Angelica Houston as Morticia Addams
Raul Julia as Gomez Addams
Christopher Lloyd as Uncle Fester
Christina Ricci as Wednesday Addams
Jimmy Workman as Pugsley Addams
Carel Struycken as Lurch
Written by Caroline Thompson & Larry Wilson
Directed by Barry Sonnenfield
Plot: Uncle Fester has been missing for 25 years when he mysteriously turns up, claiming to have had amnesia. But it's actually a plot to steal the family fortune and Fester is actually a fraud…or is he?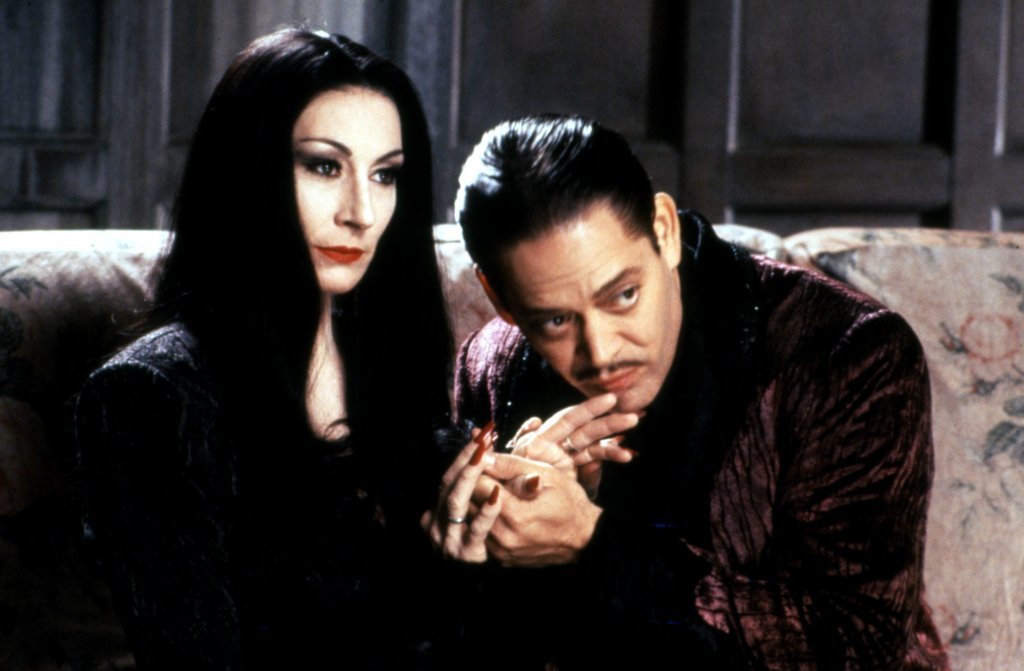 Richard's Review: I loved the original series as a kid and still do, always more than The Munsters. So, I have fond memories of the original cast and this new cast took a little getting used to. I remember when it came out in 1991 that it seemed odd to me but a revisit some two decades after the last viewing has helped me warm up a little more to this version. Raul Julia turns in a solid performance as Gomez and Christina Ricci shines as well. Angelica Houston seems too soft spoken and Christopher Lloyd is definitely no Jackie Coogan. However, Carel Struckyen seems the most off as nobody can replace Ted Cassidy.
Visually, I think they got the look of the home fairly close but it didn't quite seem creepy enough. Looser restrictions helped out in the sequel, which were definitely needed here. I also felt like the plot was a little off as I would have rather seen Uncle Fester be more of himself throughout the film. All that said, I did enjoy this revisit but it doesn't replace the original in my eyes.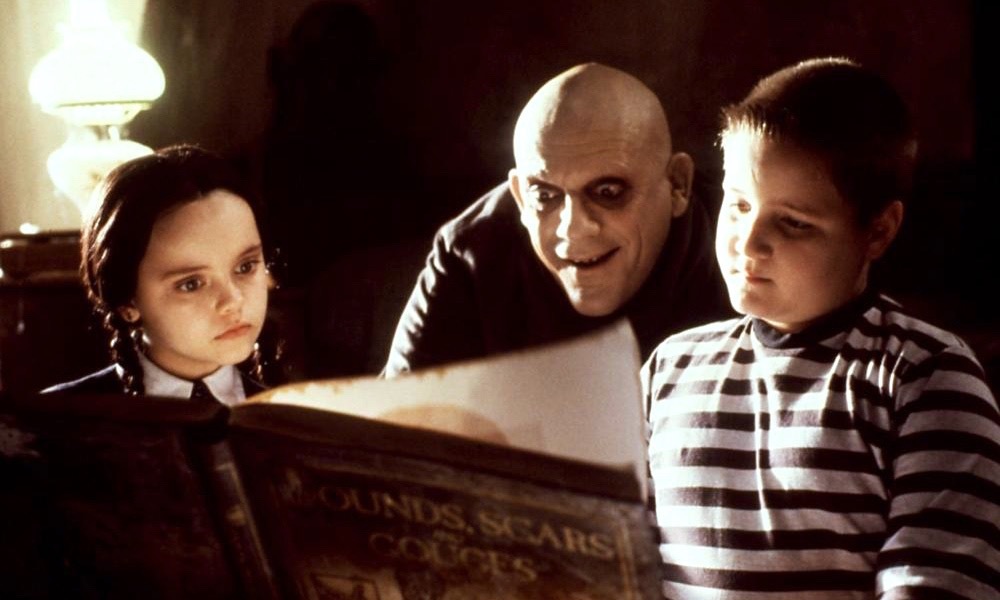 Karla's Thoughts: I love The Addams Family as I've always enjoyed seeing the characters be more mysterious and kooky rather than as monsters. I love the chemistry between Gomez and Morticia, as well as the kids, especially Wednesday. Grandmama just seemed to be there, so I wish she could have done more. I also loved the ballroom seen and, of course, Cousin It. I'd definitely watch this one again.
Trivia:
Charles Addams created The Addams Family for The New Yorker in 1938.
The popularity of this film spawned a sequel, Addams Family Values, in 1993. A third film was planned but canceled after Raul Julia's death of a stroke in 1994.
The Addams Family has also been seen in the original 1964 television series and 1977 reunion movie, a 1973 animated series and again in 1992, a 1998 film starring Tim Curry and another television series in 1998.
A new animated film, featuring Oscar Isaac, Charlize Theron, Chloe Grace-Moretz, Finn Wolfhard and Bette Midler, is scheduled for release in October 2019.
Availability: The Addams Family is available on Blu-ray from Warner Brothers.