2018 Countdown to Halloween – Day 16: Santo y Blue Demon contra Los Monstruos (1969)
Cast:        El Santo as El Santo
Blue Demon as Blue Demon
Ivan J. Rado as Otto Halder
Carlos Ancira as Bruno Halder
Story by Jesus Sotomayer Martinez & Rafael Garcia Travesi
Screenplay by Rafael Garvia Travesi
Directed by Gilberto Martinez Solares
Plot: Mad scientist Dr. Halder is resurrected from the dead with plans to rule the world. His army includes some legendary monsters, including Frankenstein and the mummy. It's up to Santo and Blue Demon to save the day but which side is Blue Demon on?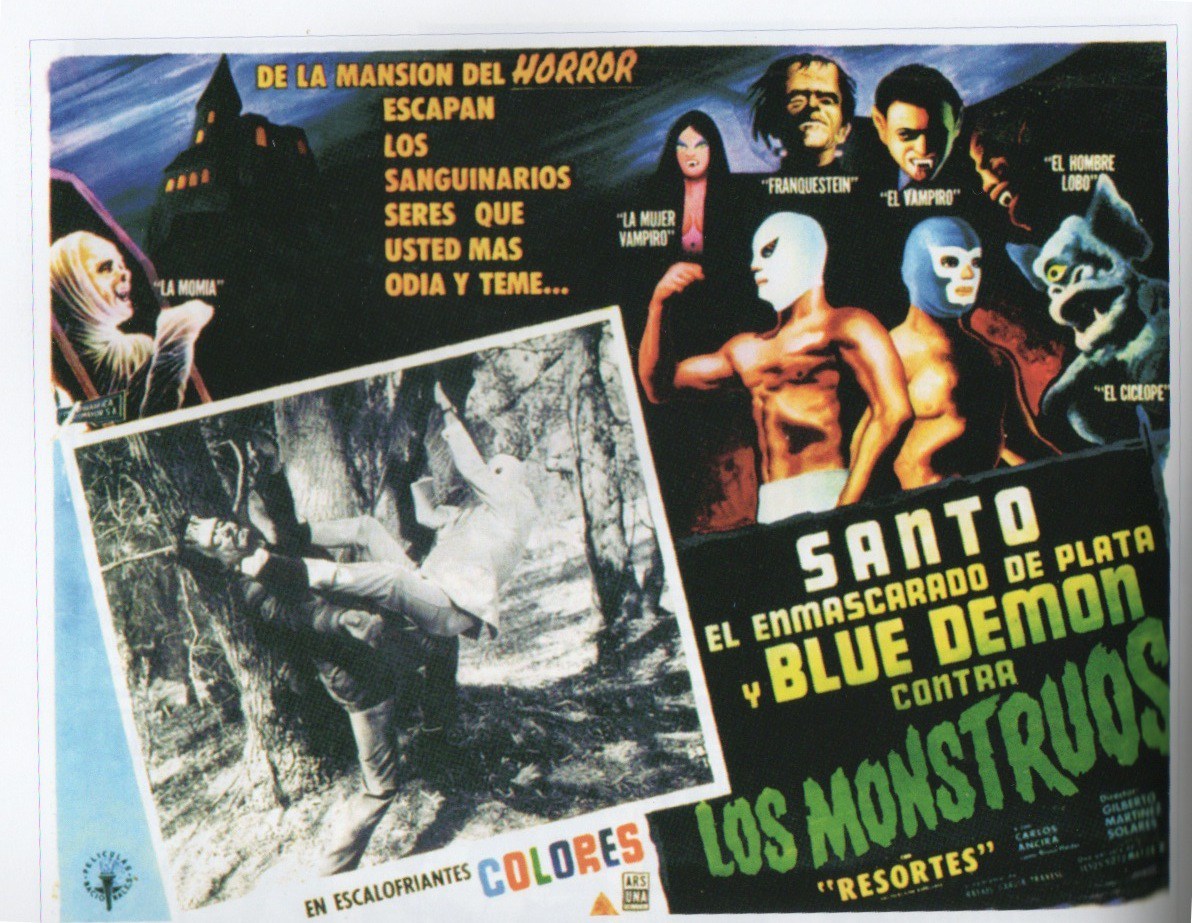 Richard's Review: So, you've got two wrestling superstars (Santo and Blue Demon), five monsters (Frankenstein/Frankquestain, the mummy, the cyclops, the wolf man, the vampire and the vampire woman), a mad scientist brought back to life, a hunchback sidekick and zombies. You'd think with all that, a plot would just flow naturally but, alas, the result is a bit of a mess.
The makeup work is a major letdown and the monsters are very lackluster. The plot seems all over the place and we even get recycled scenes. Not to mention the disappointment of seeing an evil Blue Demon, which should have been better than it was. The flick doesn't deserve all the good vibes it gets. Not sure I'd watch this one again.
Karla's Thoughts: I thought this was going to be much better than it was. I didn't care for the monsters being under the control of a mad scientist as their parts could have been played by any ordinary bad guy. And what was up with the vampire's ears? And how did nobody see them trudge back to the castle? Wrestling was a bigger part of the story, which is a plus, but it was an overall disappointment.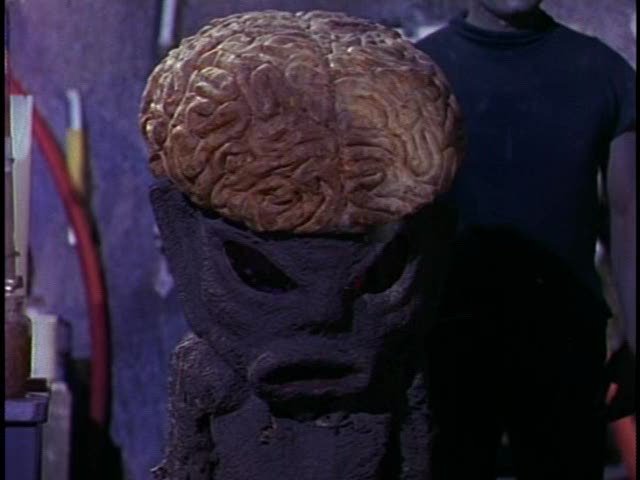 Trivia:
The cyclops is indeed the same creature seen in the cult classic A Ship of Monsters (1960).
The small creature with the exposed brain is also the same as seen in A Ship of Monsters but without the lights in its eyes.
Availability: You'll need to do some searching for this Santo film as it's a harder one to find on DVD with subtitles.
Special Thanks: Do yourself a favor and purchase a copy of The Mexican Masked Wrestler and Monster Filmography by Robert Michael "Bobb" Cotter. It has a ton of fantastic information and helped this writer flesh out the reviews for the Santo films.