2018 Countdown to Halloween – Day 17: Santo contra Las Lobas (1972)
Cast:        El Santo as El Santo
Rodolfo de Anda as Cesar Harker/Eric Harker
Gloria Mayo as Adriana
Written by Jaime Jimenez Pons & Ramon Obon
Directed by Ruben Galindo & Jaime Jimenez Pons
Plot: A she-wolf leads a pack of werewolves as part of a destined takeover of Earth. Cesar Hacker asks El Santo for help in stopping the wolves as he is a silver symbol of good and the only one who can destroy them.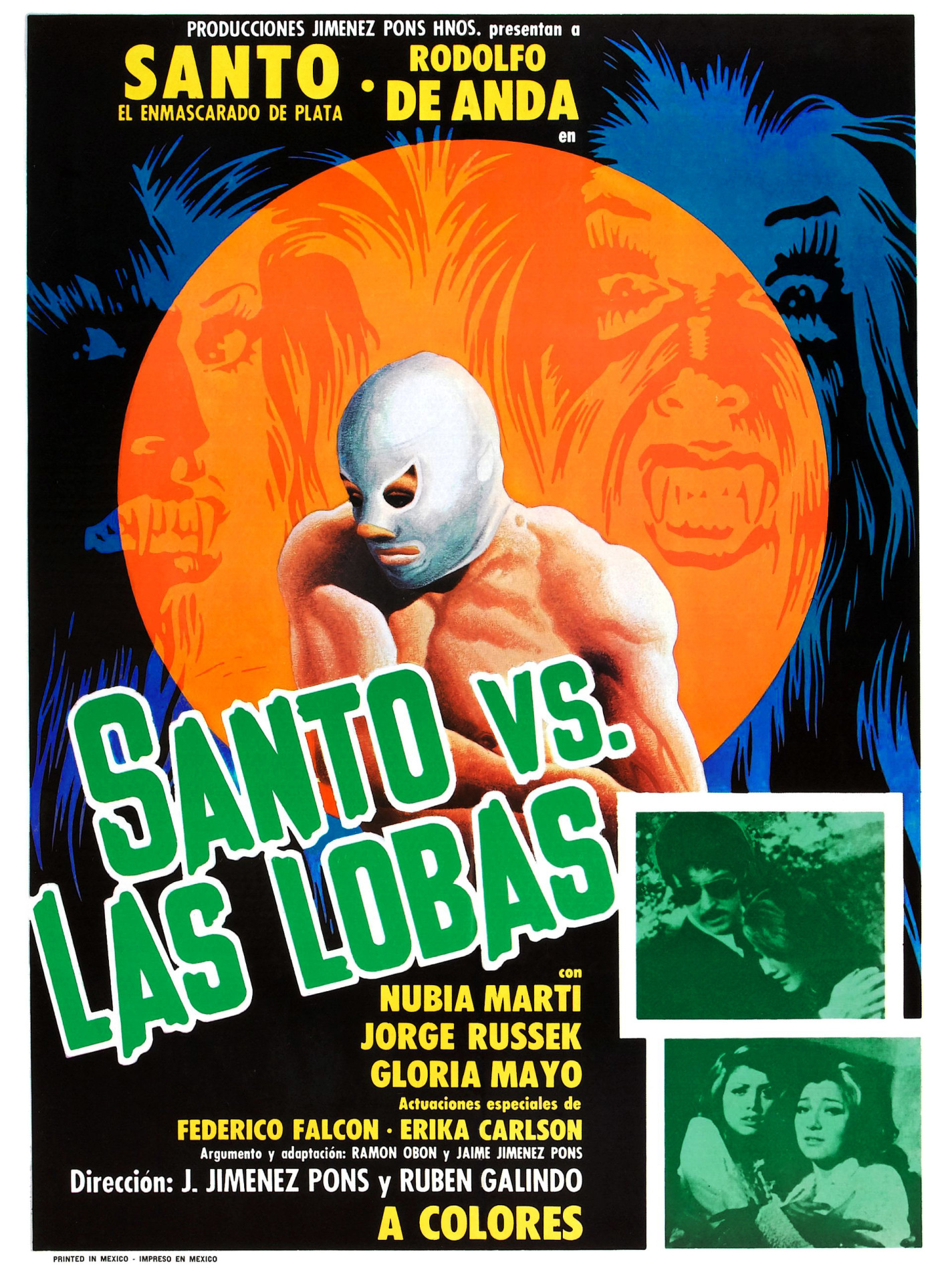 Richard's Review: Maybe it was the more modern setting or maybe it was the poor script, but this is my least favorite Santo film to date. The wrestling action seems more of an afterthought and the plot seems to be all over the place. I definitely prefer the Santo films of the 60s over the 70s. That said, I didn't hate this one but I don't think I'll be rewatching it again any time soon.
Karla's Thoughts: This one was really hard to follow and seemed a lot longer than it really was. It felt like there were too many characters and the fight sequences didn't seem nearly as good as in previous films. The slightly more modern setting and more violent undertones were oft putting. I don't think I'll be watching this one again.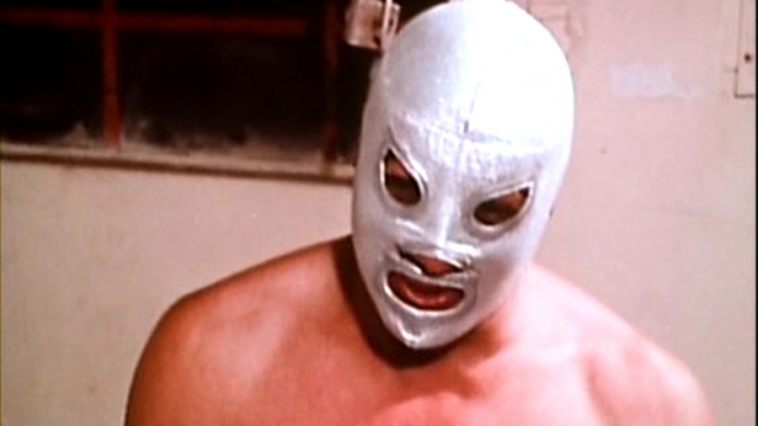 Trivia:
Santo is starting to age a little here as he is not quite as barrel chested or defined as in previous films.
Santo would make 11 more films after Las Lobas, one of which was only a cameo appearance and two that featured Blue Demon.
Santo retired from wrestling and films in 1982 with his last film being The Fury of the Karate Experts. His last wrestling match occurred on September 12 with his son Jorge at ringside, signaling the passing of the torch to El Hijo del Santo.
Santo unmasked briefly on television in late January 1984. One week later, on February 5, he suffered a fatal heart attack and died at the age of 66.
Availability: You'll need to do some searching for this Santo film as it's a harder one to find on DVD with subtitles.
Special Thanks: Do yourself a favor and purchase a copy of The Mexican Masked Wrestler and Monster Filmography by Robert Michael "Bobb" Cotter. It has a ton of fantastic information and helped this writer flesh out the reviews for the Santo films.