2018 Countdown to Halloween – Day 18: El Ataud del Vampiro (1958)
Cast:        Abel Salazar as Dr. Enrique Saldivar
Ariadna Welter as Marta Gonzalez
German Robles as Count Karol de Lavud
Story by Raul Zentano
Adapted by Ramon Obon
Directed by Fernando Mendez
Plot: When the tomb of Count Lavud is broken into and his body stolen, it's only a matter of time before he is brought back to life to resume his plan of stalking Marta Gonzalez. Will Dr. Saldivar be able to stop once again?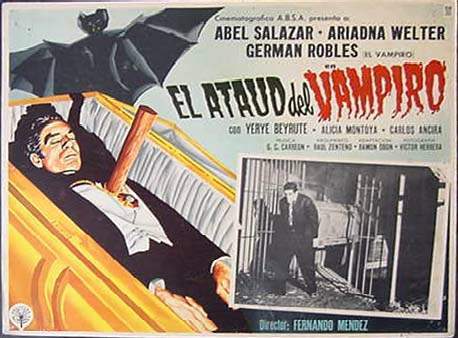 Richard's Review: While I really enjoyed the first film, El Vampiro (1957), this second adventure with Count Lavud was a bit of a letdown. It started off quite promising with the opening sequence in the graveyard. However, once the story shifted to the hospital, the tone seemed to change. Robles is great once again as the vampire and I enjoyed Abel Salazar but there almost seemed to be too much comedy at certain times. However, some of the moments in the wax museum torture chamber made up for the lesser elements of the film. Nonetheless, I definitely enjoyed it and would watch it again.
Karla's Thoughts: I really enjoyed El Vampiro (1957), so I was really looking forward to this one. While I was glad to see German Robles back as the Count, this sequel wasn't quite as good as the first. There were some disjointed elements and I still find his disappearing act odd. Still, the story was fairly interesting and there were some great atmospheric moments, just not as much as the original.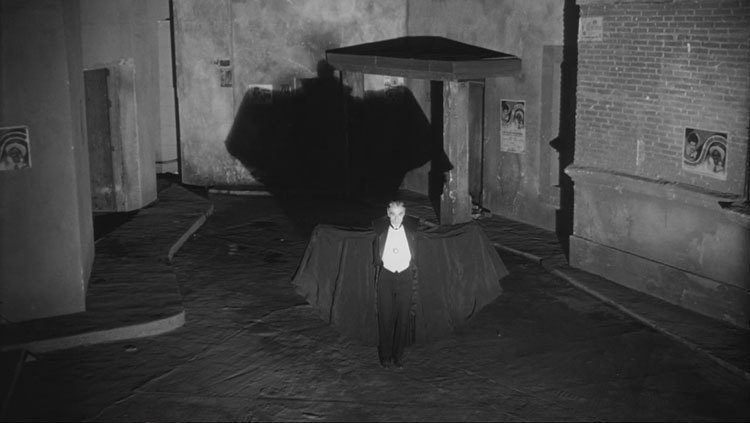 Trivia:
Dubbed into English by K. Gordon Murray, The Vampire's Coffin was featured on Commander USA back in the late 80s.
Availability: This was originally released by Casanegra as part of The Vampire Collection but it is now out-of-print. You might be able to find the English dub easier but do yourself a favor and search for the original.