For many years I avoided the 1970 musical adaptation of A Christmas Carol, the timeless classic by Charles Dickens. I continued to discover and watch new and old versions of the tale, from the silent era to contemporary animated versions. I loved hearing old radio adaptations and even watching the occasional television version wrapped into an existing program. But I steered clear of the musical because I couldn't see Ebenezer Scrooge singing nor could I see how it would work. And now I can admit that I was quite wrong.
Every adaptation of Dicken's classic has a few variations. For example, Scrooge redeems himself in the eyes of Bob Cratchit in the office in one version while doing it in the Cratchit home in another. I appreciate the variations as I always like to watch several adaptations every holiday season. But interspersing music into the tale would surely detract from the story wouldn't it? As I said, I was quite wrong. The eleven songs actually enhance the story in Scrooge (1970), thanks to the wonderful arrangements by Leslie Bricusse and Ian Fraser (Doctor Doolittle). There's certainly no surprise in discovering that the song "Thank You Very Much" was nominated for an Academy Award. I'm still singing in my head.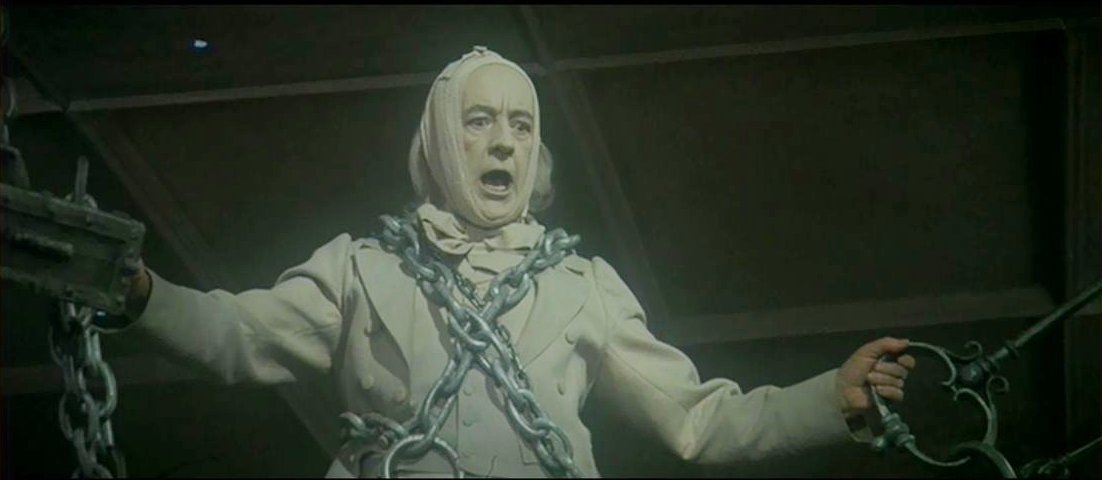 Any adaptation of A Christmas Carol hinges on the performance of the lead actor playing Ebenezer Scrooge and Albert Finney is simply amazing. He won the Golden Globe Award for Best Actor in a Musical/Comedy in 1971. Sadly, he wasn't even nominated for an Academy Award. That year's honor went to George C. Scott for his role in Patton. Ironically, Scott would play Scrooge himself in another fine adaptation in 1984. Despite the lack of Academy recognition, Albert Finney is stunning in the lead role. He doesn't surpass my personal favorites Alastair Sim or Patrick Stewart but he's definitely in the top five, if not the top three.
I also really enjoyed Alec Guinness' performance as Jacob Marley. He truly looks ghostly here as he's floating and otherworldly. I would have loved to have seen more of him but he accomplished what is needed of Marley…creating a sense of horror and despair at the prospect of the future awaiting Scrooge. Unfortunately, I didn't care for the Ghost of Christmas Past, played here by Edith Evans, as she seemed too harsh. I also felt underwhelmed by David Collins as Bob Cratchit. However, the inclusion of seeing Scrooge collect money from his poor clients and his trip into Hell courtesy of the Ghost of Christmas Future far outweighed any issues I had with some of the performances.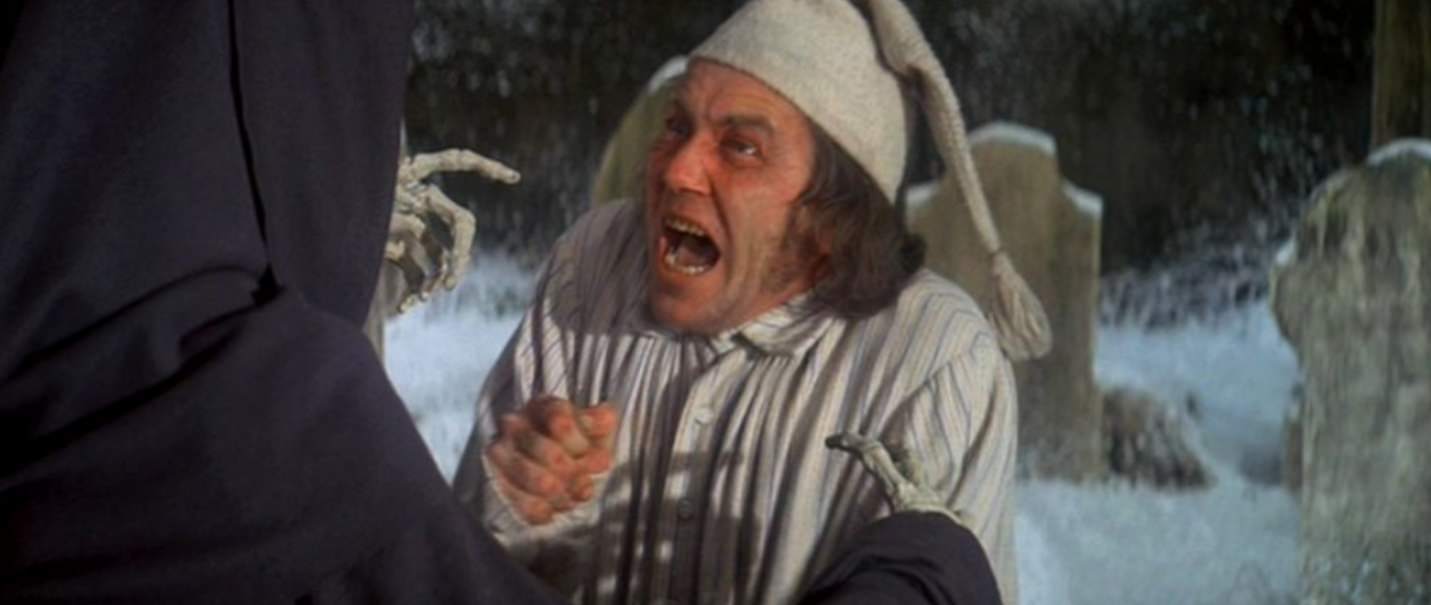 I was thoroughly entertained by this musical version of Scrooge and it will definitely be added into my annual Christmas film rotation. I don't really have any more versions to discover at this point, so I was happy at how much I liked this classic adaptation. I definitely recommend it, especially if you've avoided it because of the music. I've been more open to musicals since last year and I've definitely enjoyed the journey so far, Scrooge being no exception.