There are quite a few films out there where we've been given a glimpse of Santa's operations at the North Pole. The
Santa Clause
trilogy was especially fun (well, the first two at least) and
Fred Claus
seemed heavily inspired by that vision. So, when I heard Netflix was making a Christmas film where Santa is stranded on Christmas Eve and the Christmas spirit is waning, I wondered why they would attempt a retread of a familiar theme. Then, I heard Kurt Russell was in the lead role as Old Saint Nick and I knew this was going to be something different.
The Christmas Chronicles (2018) is indeed the gift we didn't know we were wanting as Russell turns in a very fun performance as Mr. Claus. Now, his version isn't fat nor does he go Ho Ho Ho. But he does travel around the world in one night, spreading the spirit of Christmas while delivering presents and making magic happen. And that magic is needed in the lives of Teddy and Kate Pierce. It's been a rough year for them as they lost their firefighter dad and mom is working hard to keep everything afloat. As a result, Teddy is on the bad list but younger sister Kate hasn't given up hope.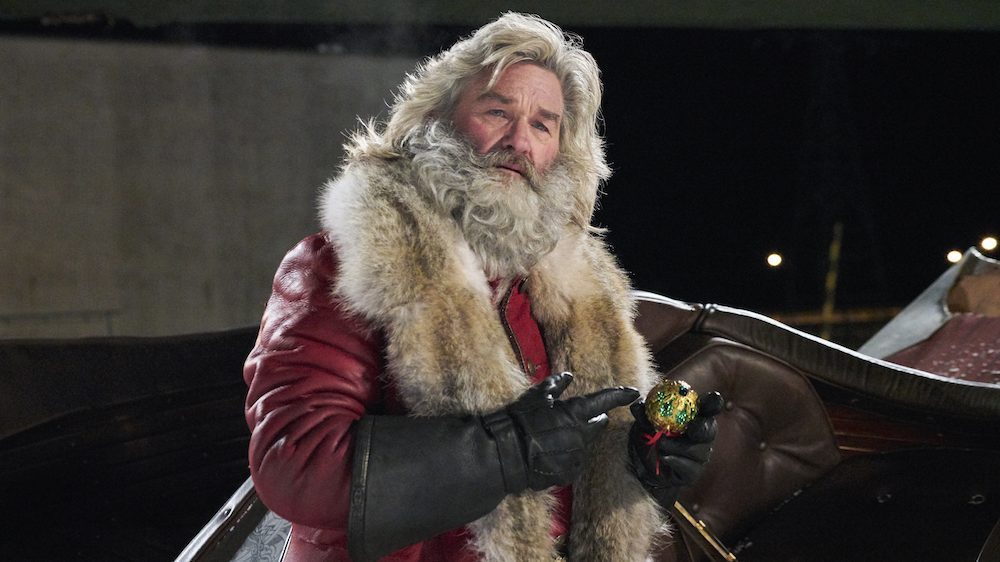 As she's watching old family videos, she discovers a mysterious blur in the background. Could that be Santa? She enlists the help of her brother in an effort to capture Santa. But, the plan goes astray when they actually see him and, inadvertently, get stuck in his sleigh. After scaring Santa half to death, the reindeer are let loose, the presents fall off and Santa's magic hat is missing. The result is a story we've heard before. The Christmas spirit is dropping and unless Santa gets those presents delivered, things could go dark.
But here is where the movie shines because Kurt Russell is allowed to make the role his own. This Santa is a bit more cutting edge, he sings and loves to drive…fast. Now, he's still afraid of Mrs. Claus but he'll do what it takes to get the job done. Enlisting the help of Teddy and Kate, there may be hope for Christmas yet. With Russell turning in a film-stealing performance, he does outshine Judah Lewis and Darby Camp but Teddy and Kate have their moments. Judah Lewis wasn't great as Teddy but serviceable while Darby Camp was very cute and quite good in her role as Kate.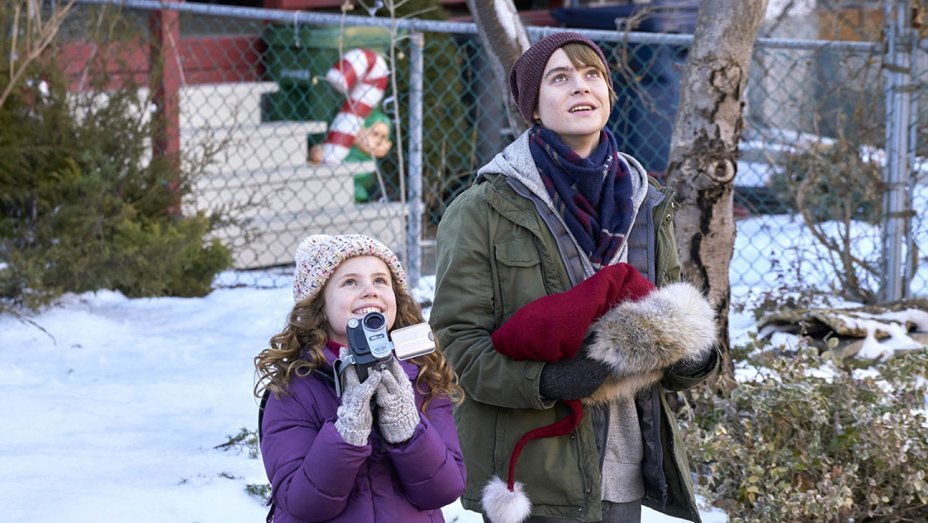 Of course, you have to have elves and here they are CGI generated versions that almost come off as Gremlin wannabees. They're a bit cartoonish but it's a movie about Santa, so it's certainly allowed and acceptable. In fact, they're given some fun lines here and there, so the end result works just fine.
I highly recommend The Christmas Chronicles for your Christmas viewing list as Kurt Russell is just a lot of fun to watch. The movie is currently available on Netflix, so if you already have a subscription, all you need to do is add it to your watch list. And stay tuned to the very end for a fun cameo appearance. Mrs. Claus knows everything!