Countdown to Halloween Day 15 – House of Usher (1960)
Cast:        Vincent Price as Roderick Usher
Mark Damon as Philip Winthrop
Myrna Fahey as Madeline Usher
Based on The Fall of the House of Usher by Edgar Allan Poe
Screenplay by Richard Matheson
Directed by Roger Corman
Release Date: June 18, 1960
Plot: When Philip Winthrop goes to visit his fiancée Madeline, he finds her near death and his presence is unwelcome by her brother Roderick. There is a curse on the Usher family and evil lurks in the home itself. Can a premature burial stop the curse or just intensify the situation?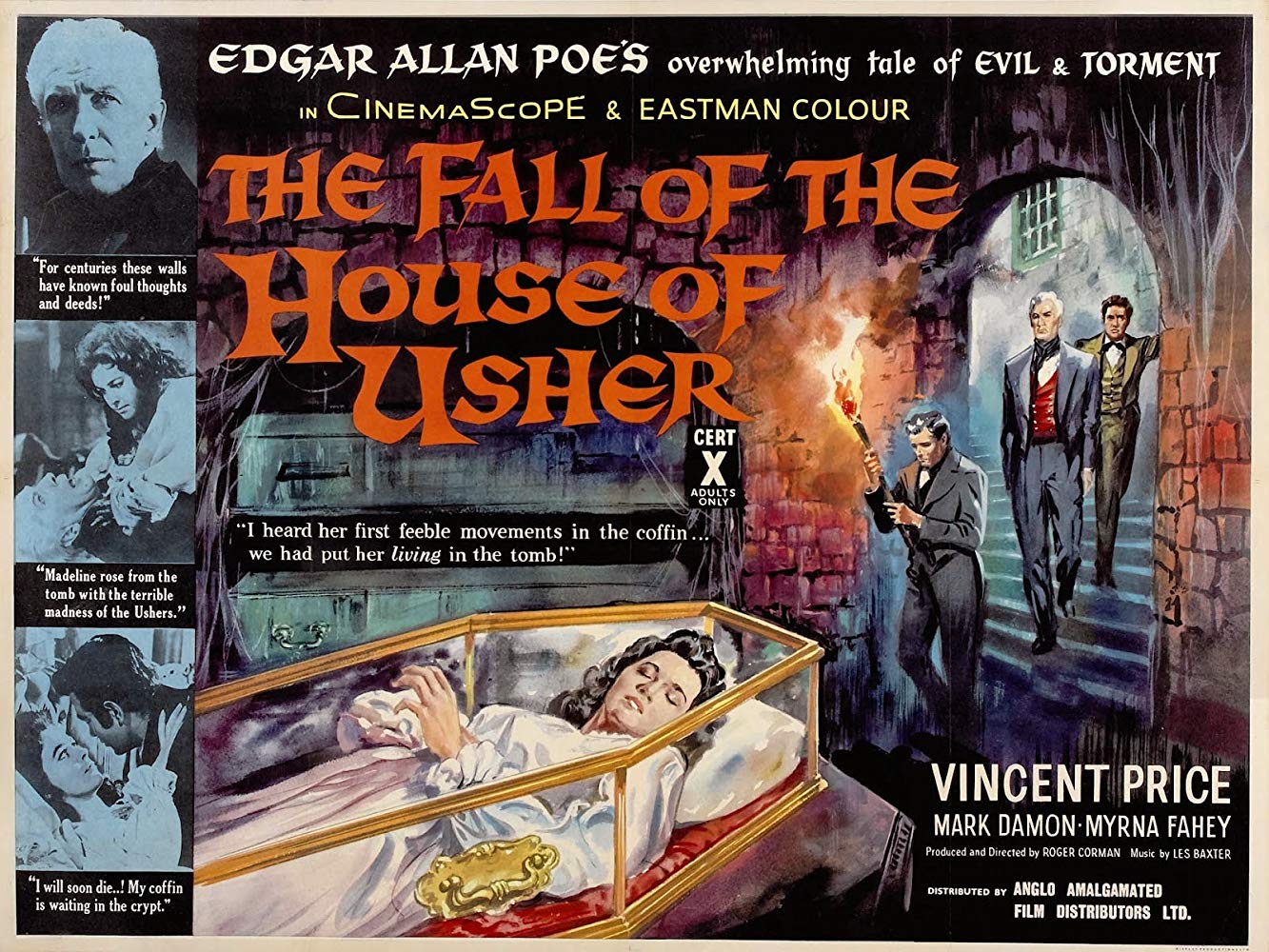 Richard's Review: This isn't my favorite of the Poe adaptations but it's definitely fun to see Price chewing up the scenery doing what he does best.  His supporting cast is a little weaker than some of the other Price/Poe/Corman collaborations but the atmosphere and music of Lex Baxter is enough to make up for any deficiencies. Not a go to film for me but still a fun flick for a rainy afternoon.
Karla's Thoughts: I didn't really care much for this one. I found the whole story nonsensical and quite convoluted. Vincent Price was enjoyable to watch as usual but I didn't quite understand his motivations, such as why he felt the need to bury his sister alive. The music was good and the movie looked nice but that's not enough for me to want to watch it again.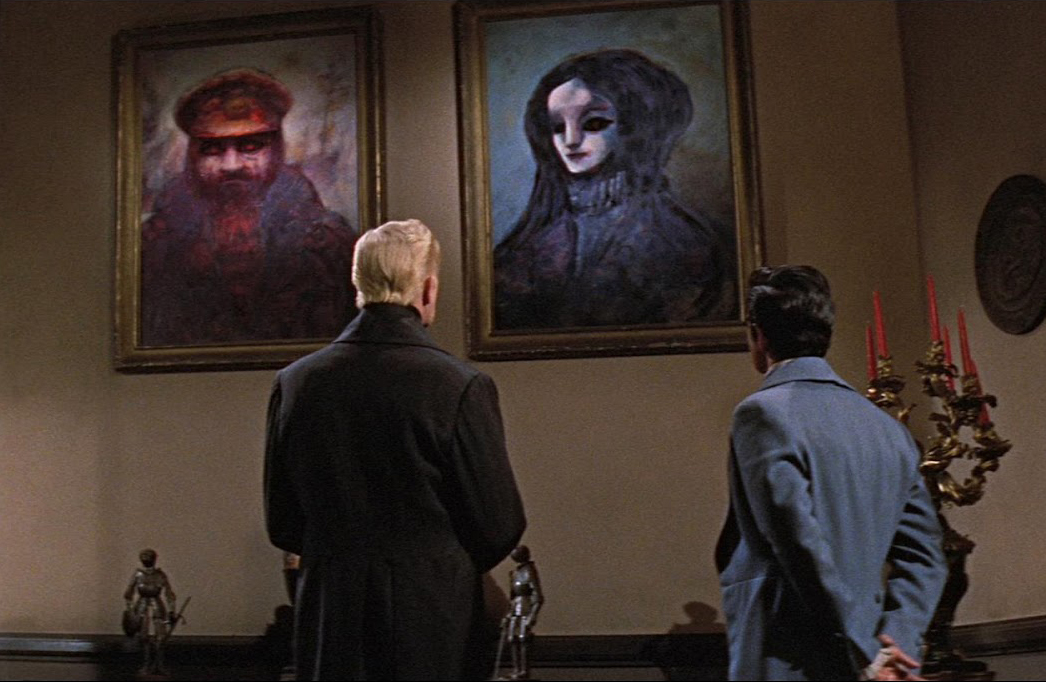 Trivia:
As of 2019, Roger Corman is still with us at the age of 93 and still producing films. At current count, he has 415 producing credits along with 56 directing credits, his being Frankenstein Unbound in 1990. This was his first film with Vincent Price and they would work together again seven more times.
Richard Matheson was a legendary writer, including films like The Raven (1963) and The Night Stalker (1972), as well as numerous episodes of The Twilight Zone and even Star Trek (The Enemy Within).
Mark Damon also worked alongside Boris Karloff in Black Sabbath (1963).
Myrna Fahey is best remembered for her television in numerous guest starring roles. She died in 1973 at the age of 40 due to cancer.
Roger Corman filmed a real barn burning down for the climax of this film. The footage was so god, it would appear in several of his films.
A rare blonde-headed appearance for Vincent Price.
The Fall of the House of Usher was first filmed in 1928 and the most recent being in an animated 2015 version narrated by Christopher Lee.
Availability: House of Usher is out-of-print but you can still find it on DVD.