Countdown to Halloween Day 29 – Tomb of Ligeia (1964)
Cast:        Vincent Price as Verden Fell
Elizabeth Shepherd as The Lady Rowena Trevanion/The Lady Ligeia
John Westbrook as Christopher Gough
Based on a short story by Edgar Allan Poe
Screenplay by Robert Towne
Directed by Roger Corman
Release Date: January 20, 1965
Plot: Verden Fell buries his wife Ligeia and becomes a recluse until he meets the lovely Rowena. Upon marrying her, old memories and a promise from his late wife that she'd never die continues to haunt him.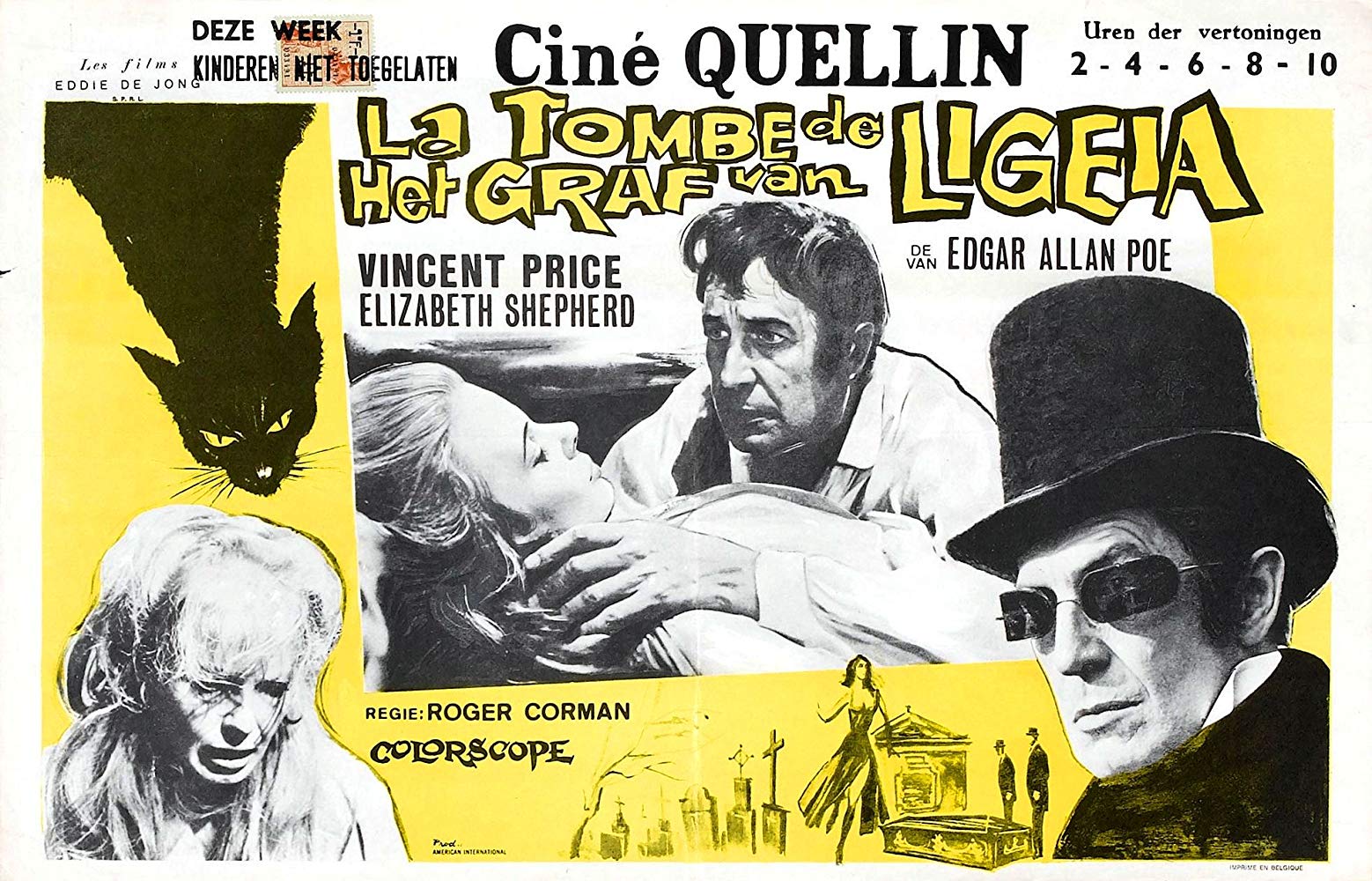 Richard's Review: The location shots make this the brightest and perhaps most real-world of all of Roger Cormen's Poe flicks. Price is great as always and while Elizabeth Shepherd seemed closer in age to Price than some of his other co-stars, I personally don't think they had the chemistry needed to convincingly pull off the romantic angle. However, the good script, despite its' odd plot contrivances, works to tell an entertaining story. It's definitely a fun and atmospheric movie for the Halloween season.
Karla's Thoughts: I really liked The Tomb of Ligeia but sad that it didn't have that happy ending of them being together. Price was great and I really liked Elizabeth Shepherd . I loved the exterior shots but struggled with the lack of accurate science. It was also weird that they randomly pulled Egyptian lore into it, along with a lot of other seemingly random supernatural elements. But, I did enjoy it overall and I would definitely watch it again.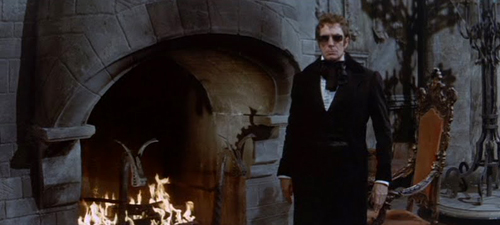 Trivia:
Roger Corman considers this the biggest of his Poe films due to the location shooting at Castle Acre Priory, which nearly doubled his usual filming schedule of 15 days. It would be the last of his Poe adaptations despite American International Pictures wanting him to continue.
The wedding scene with Verden and Rowena took place in the 900-year old Church of St. John.
This was Robert Towne's second motion picture, following The Last Woman on Earth (1960). Other credits include The Outer Limits and the first two Mission: Impossible films.
Elizabeth Shepherd appeared in numerous British television series but genre fans may also remember her from Damien: Omen II (1978).
Elizabeth Shepherd loved working with Vincent Price, stating "he made everything seem easy" and that he had a "wickedly witty sense of humor" off screen according to an interview in Scarlet Street in the summer of 1992.
John Westbrook also had an uncredited role in The Masque of the Red Death (1964) and appeared in numerous British television series including Blake's 7.
Availability: Tomb of Ligeia is available on Blu-ray as part of The Vincent Price Collection II.