Martian Mondays – Cave Women on Mars (2008)
Cast:        Daniel Sjerven as Lt. Elliott
Josh Craig as Captain Jackson/Director Jackson
Brooke Lemke as Eina
Alana Bloom as Orla
Rachel Grubb as Hagra
Stephanie Mihm as The High Priestess
Michael Kaiser as Martian Slave/Ojjo
Written and directed by Christopher R. Mihm
Plot: We travel to the future of 1987 as a two-man crew travels to the planet Mars. Once there, they are shocked to discover it's Earth-like and inhabited by warring Martian women. Monsters, outer space excitement and beautiful women make this a perfect Saturday afternoon matinee!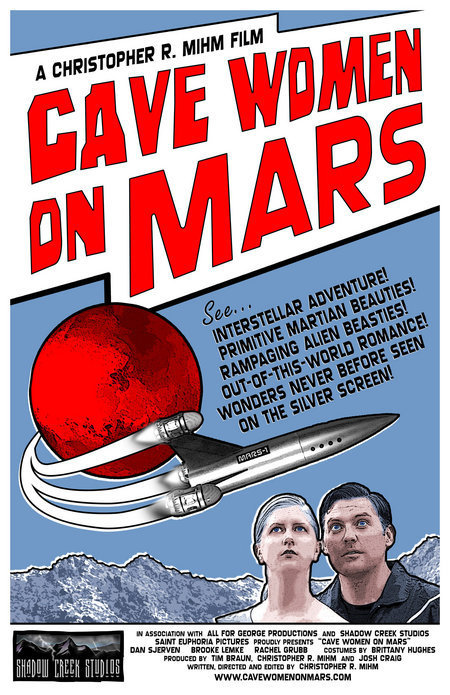 Richard's Review: This was a first time viewing for me and I was really impressed with the leap in production values over the previous two Mihmiverse films (Monster of Phantom Lake and It Came from Another World!). At a brisk running time of 73 minutes, Christopher avoided the downfall of the longer running times in his first two films. The cast was great and it was a lot of fun to see the Jackson family back on screen once again. I also really loved the music and sci-fi references scattered throughout ("By your command"). While it may not have the polish present in his later films, I think this film clearly shows how Christopher was progressing as a filmmaker at this time. Well worth adding to your collection. I also look forward to finally catching up with the next chapter in the Jackson saga, Destination Outer: Space!
Karla's Thoughts: I really loved Cave Women on Mars. In fact, it's one of my all-time favorite Mihmiverse films, ranking up there with The Giant Spiderand Danny Johnson Saves the World. I loved the various sci-fi references to such classics as Dune and Battlestar Galactica. I also thought the music seemed like it came straight out of Star Trek. It made me laugh and have a good time from start to finish.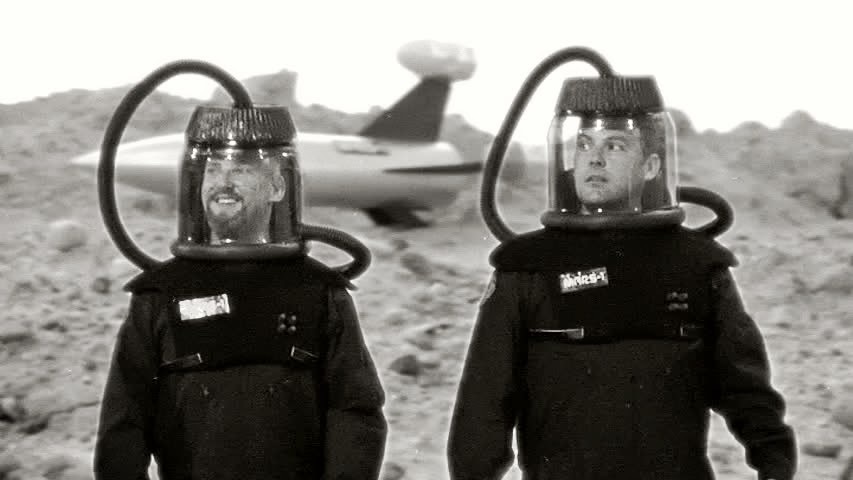 Trivia:
Writer and director Christopher R. Mihm provides the voice of the computer.
This filmed marked the third appearance of Josh Craig in the Mihmiverse as a member of the Jackson family. He would reprise the Captain Jackson character one more in Destination: Outer Space in 2010 before departing the Mihmiverse.
Michael Kaiser has appeared in every Mihmiverse film to date.
This marked the second Mihmiverse appearance for actress Rachel Grubb. She wouldn't return again until eight years later in Weresquito: Nazi Hunter (2016).
Availability: Cave Women on Mars is currently available on DVD at the Saint Euphoria website.