Lionel Atwill Month – The Sphinx (1933)
Cast:      Lionel Atwill as Jerome Breen
Sheila Terry as Jerry Crane
Theodore Newton as Jack Burton
Story by Albert DeMond
Directed by Phil Rosen
Plot: A mute man is accused of murder but questions arise as he was seen talking as he left the scene of the crime. Is he really the killer or is the real suspect still on the loose?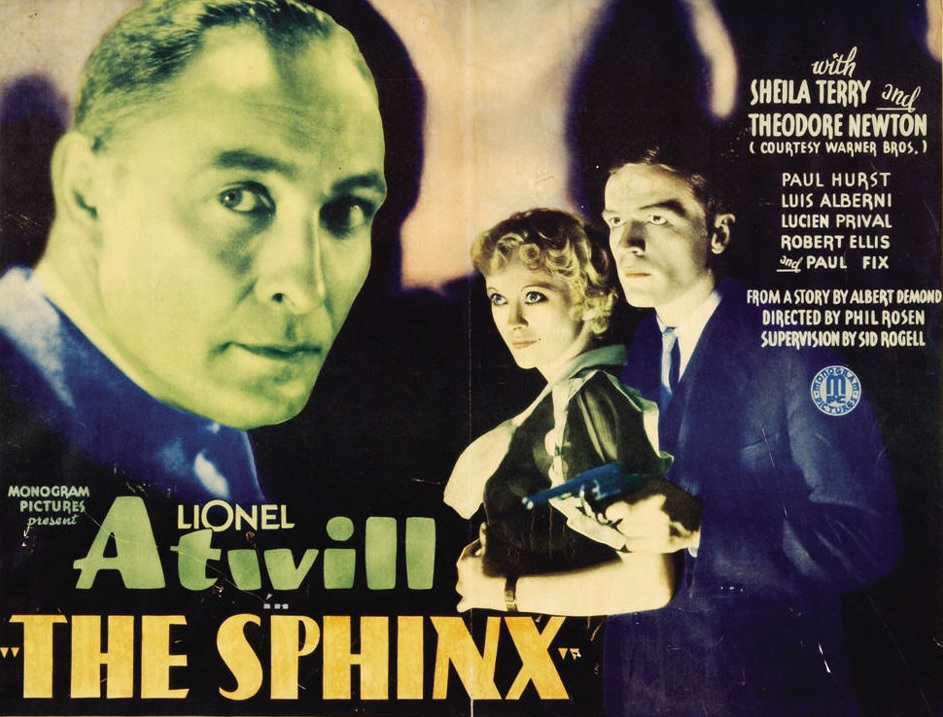 Richard's Review: So, this odd little film has an interesting story and twist that didn't end up quite like I expected. Lionel Atwill is particularly creepy at times with some very lascivious glares. Unfortunately, his character isn't very well developed nor is his motive. It's a familiar story of reporters working with the police to capture a killer. Nothing we haven't seen before but the mute murder suspect was at least a little different. I'd check this out again but not my favorite Atwill performance.
Karla's Thoughts: I enjoyed this one as I didn't see the twist coming, which is always fun. However, the reasons behind the reveal at the end weren't very clear. The script needed a little more work. I did like the inclusion of sign language as it was something a little different. I would watch it again if it was on but I wouldn't search it out.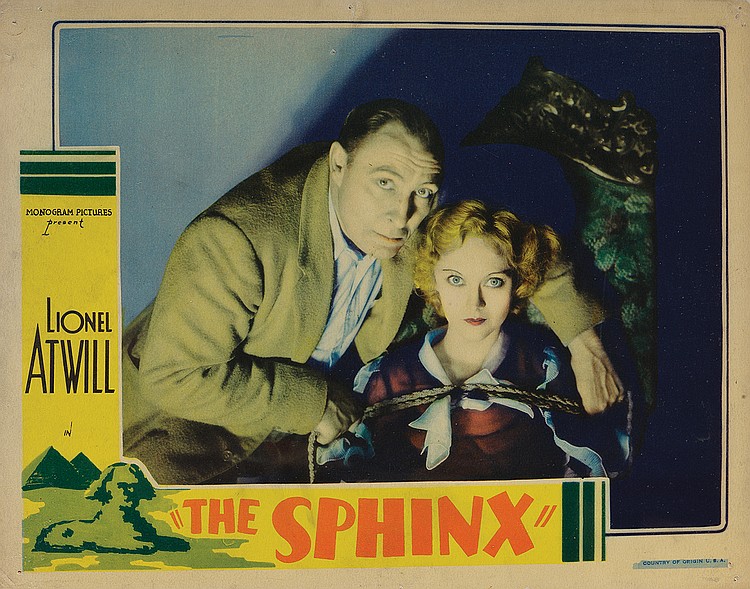 Trivia:
Director Phil Rosen has 143 credits spanning from 115 in the silent era until his death in 1951 at the age of 63. Despite earning a reputation in silent films, he's most remembered today for The Sphinx, as well as Spooks Run Wild (1941) and Return of the Ape Man (1944) with Bela Lugosi, as well as six Charlie Chan films in the 40s.
Albert DeMond's career also started in the silent era, including the Harold Lloyd classic, Speedy (1928). His career ended in 1966, seven years before his death in 1973 at the age of 71.
Sheila Terry had a brief but prolific career, making 43 films between 1932 and 1938. Aside from The Sphinx, she's most remembered for numerous early westerns with a young John Wayne, including 'Neath Arizona Skies (1934).
Western star George "Gabby" Hayes has an early role as an uncredited detective. He is best remembered for his countless western film appearances alongside such stars as Hopalong Cassidy, John Wayne and Roy Rogers.
Availability: The Sphinx is in the public domain and is available from numerous physical media companies and various online sources, including Amazon Prime.