Countdown to Halloween – Day 31: House on Haunted Hill (1959)
Cast:      Vincent Price as Frederick Loren
Carol Ohmart as Annabelle Loren
Richard Long as Lance Schroeder
Elisha Cook Jr. as Watson Pritchard
Written by Robb White
Directed by William Castle
Plot: Millionaire Frederick Loren and his wife Annabelle are holding a haunted house party in a home where seven murders have occurred. Five people are invited and each will walk away with $10,000 if they stay the night…and if they can survive the ghosts and murderous intentions.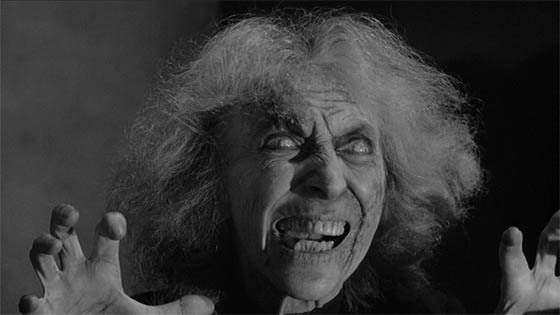 Personal Thoughts: This is one of my all-time personal favorite Vincent Price films. While not in a gothic setting and Price isn't really the bad guy here, we still have that wonderful Price charm wrapped up in a William Castle bow. There are some creepy moments but nothing ever truly crosses the line. Rather, it comes across as a big Halloween trick or treat scare. The supporting cast was entertaining, although I wish I had a dime for every time Nora (Carolyn Craig) screamed as it got a little tedious. Even though everything gets explained in the end, there are events that occurred that never really get answered, such as the doorknob moving when nobody was there or how the rope moved on its' own. So, maybe it was a little haunted after all?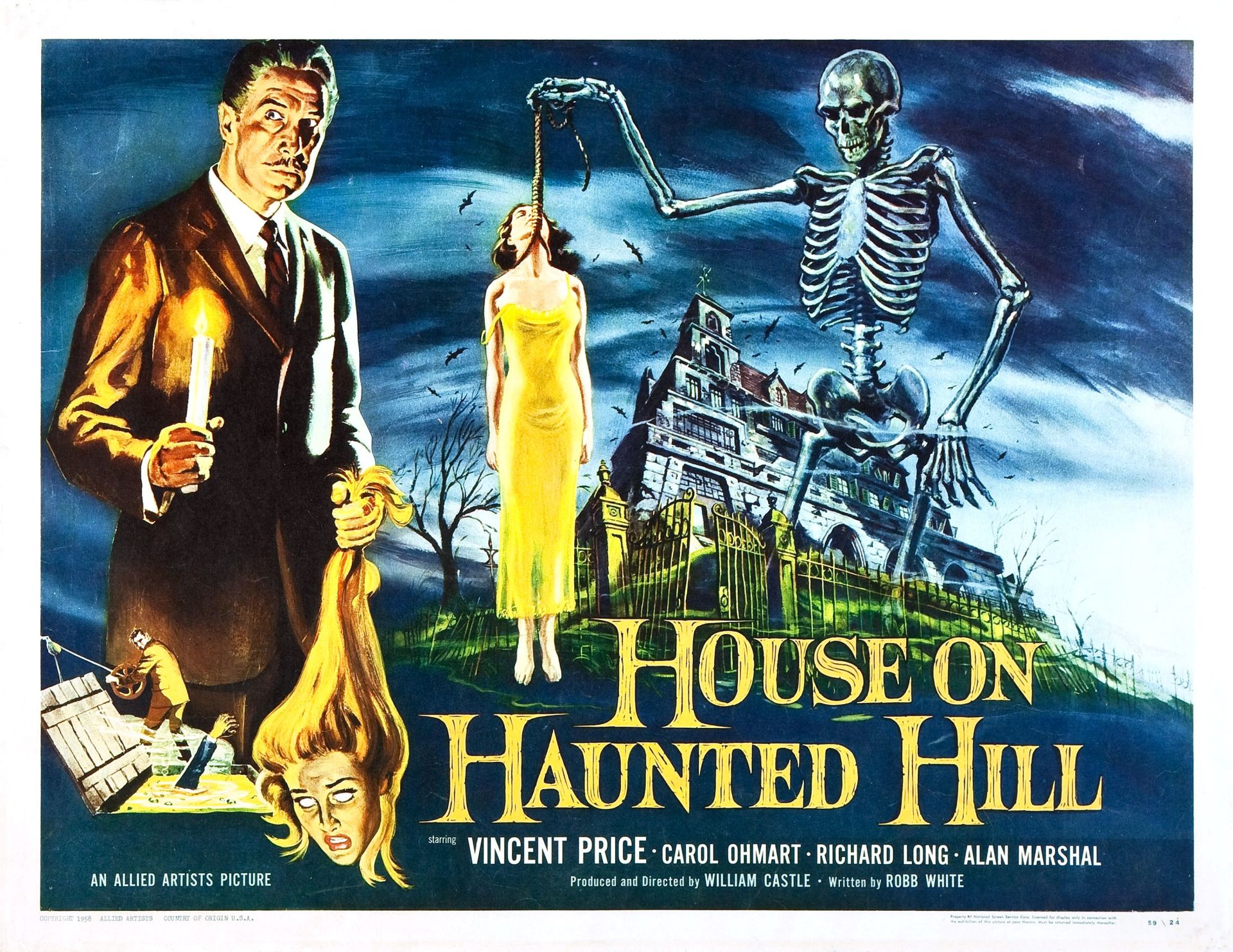 Trivia:
With large returns at the box office for this film, Alfred Hitchcock was inspired to do his own horror film, Psycho (1960).
Exterior shots were filmed at the Ennis Brown House, designed and built by Frank Lloyd Wright in 1924.
Filmed in "Emergo", a gimmick by William Castle where a lighted skeleton flew over the audience in the theater.
Availability: Available on numerous public domain sets but the best bet is on Blu-ray in The Vincent Price Collection II.